Tesla Delivered 24,500 Cars to Customers Last Quarter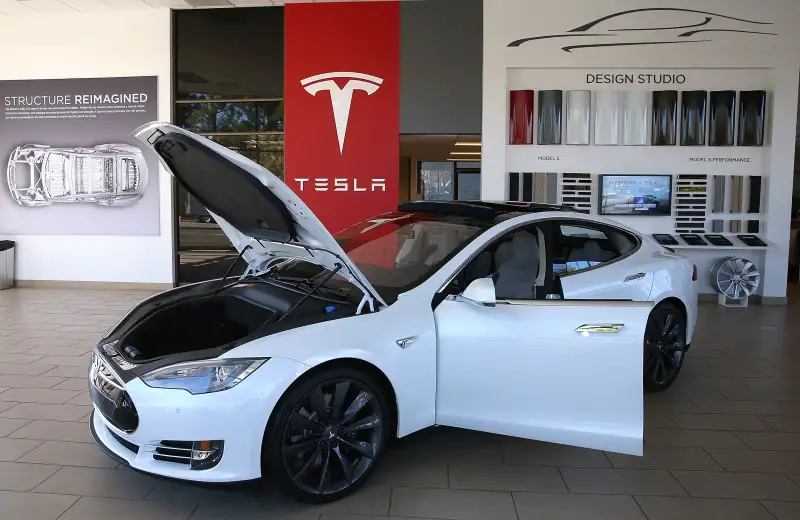 Justin Sullivan—Getty Images
Tesla Motors Inc said on Sunday its third-quarter deliveries rose 70 percent to 24,500 cars, following production improvements, cheaper lease deals and reports of discounts on some vehicles.
Deliveries are a key metric of performance for the luxury electric vehicle manufacturer, which had missed these targets in the previous two quarters.
The improved deliveries for the third quarter bring Tesla closer to meeting its second-half 2016 target of 50,000 vehicles, which it reiterated on Sunday. It said in a statement that fourth-quarter deliveries would be "at or slightly above" the third quarter's.
However, the third-quarter figures included 5,150 vehicles in transit at the end of the second quarter, as Tesla reported in July. Another 5,500 cars in transit would be counted in the fourth quarter, it said.
Meeting the third-quarter target was a priority for the money-losing Silicon Valley carmaker, which is hoping to raise funds from the equity market later this year for multiple efforts, including building out its factory for the Model 3 mass-market sedan due in late 2017 and the planned acquisition of SolarCity Corp.
Tesla experienced production problems earlier this year and began to resolve them in June. It said in July that production would improve from 2,000 cars a week to 2,200 in the third quarter and 2,400 in the fourth.
Production rose in the third quarter to 25,185 vehicles, implying just shy of 2,000 vehicles per week.
The company will release third-quarter financial results in early November.
Chief Financial Officer Jason Wheeler said in August that if second-half production and delivery targets are met, the company had a "great chance of being non-GAAP profitable," without specifying a time period.
In September, Tesla began advertising its inventory cars, for showrooms or test drives, "at favorable prices and ready for expedited delivery."
Some analysts expressed concern that discounts, reported extensively on online Teslaforums, would undermine margins.
Last week, Chief Executive Officer Elon Musk published a memo telling employees to follow the company's policy of not offering discounts on new cars.
Musk was responding to a research note published on Tuesday by Pacific Crest Securities analyst Brad Erickson criticizing Tesla for offering discounts on Model S inventory cars, not those built-to-order for specific customers, to boost third-quarter sales.