This Startup Founder Plans to Take on Tesla -- Again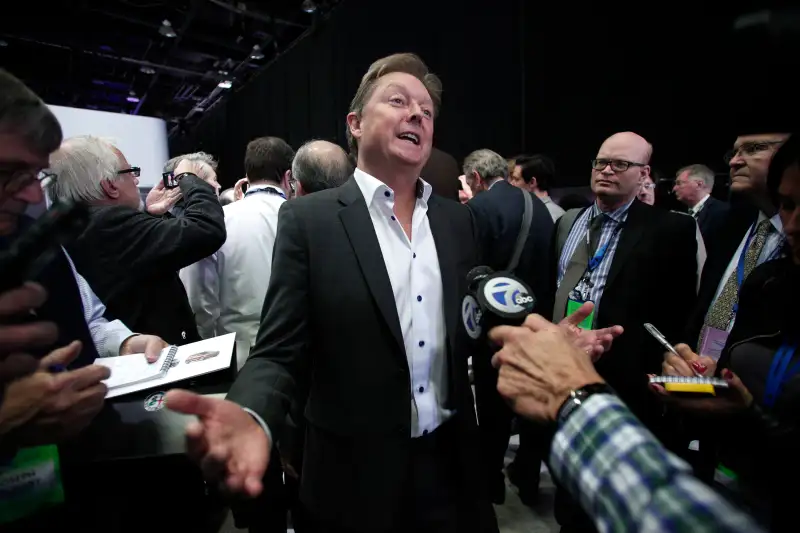 Bill Pugliano—Getty Images
Henrik Fisker, whose previous automotive venture collapsed in 2013 owing U.S. taxpayers $139 million, said on Tuesday he plans to launch a new electric car company next year to compete with Tesla.
Fisker declined to say who is funding his new California-based venture, called Fisker Inc, and a new battery subsidiary, Fisker Nanotech.
The Danish automotive designer's previous venture, Fisker Automotive, once was a rival to Tesla in the nascent market for electric luxury cars. Founded in 2007, Fisker Automotive built fewer than 2,000 cars through 2012 while burning through $1.4 billion in private investments and taxpayer-funded loans from the U.S. Department of Energy. Fisker left the company in March 2013, before it filed for bankruptcy protection.
In 2014, Fisker was purchased out of bankruptcy by Chinese auto parts maker Wanxiang Group, and renamed Karma Automotive. Wanxiang also acquired bankrupt U.S. battery maker A123. It relaunched the Fisker Karma gasoline-electric hybrid sports car in August as the Karma Revero.
In an interview, Fisker said his new company plans a battery-powered model aimed at the Tesla Model S, which is priced at about $65,000. He did not specify when production would begin.
A second smaller Fisker electric car will follow, Fisker said, and will target the upcoming Tesla Model 3, which is expected to start at about $35,000.
Fisker said his new electric cars will be powered by a long-range battery that uses graphene to extend its range and life and reduce charging time. The company is targeting a 400-mile driving range between charges, Fisker said.
Fisker said his new venture is not connected with Wanxiang.