Tesla's Stock Price Is Surging
Money is not a client of any investment adviser featured on this page. The information provided on this page is for educational purposes only and is not intended as investment advice. Money does not offer advisory services.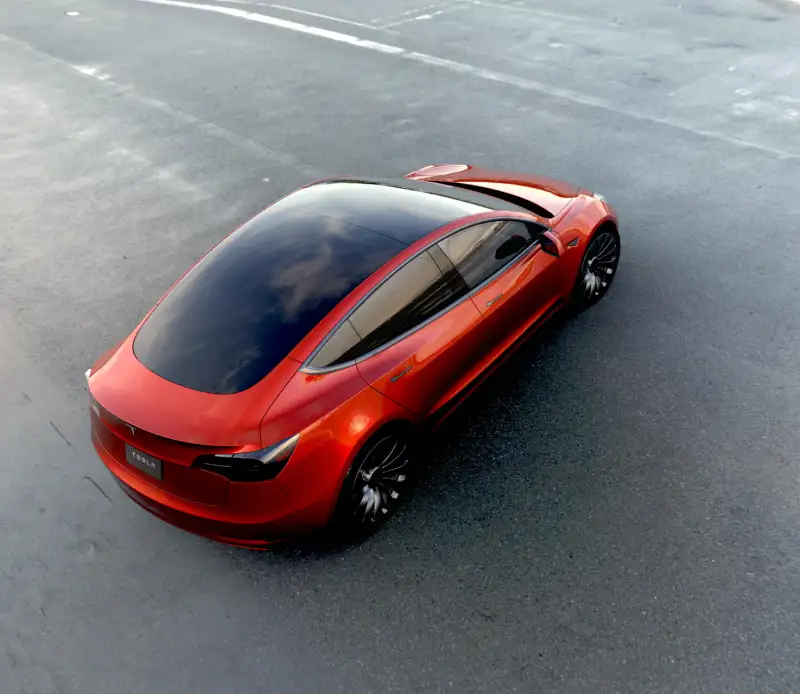 Shares of Tesla Motors surged to their highest in six months early on Friday after the electric car maker said orders for its new Model 3 sedan, its first car aimed at the mass market, had sped past 130,000 in the first 24 hours.
Analysts questioned whether and how soon Tesla would be able to meet intense demand for the stylish compact sedan priced from $35,000.
The Model 3, considered a make-or-break product for Tesla, was unveiled late on Thursday by Chief Executive Elon Musk.
A survey by brokerage Evercore ISI ahead of the unveiling showed investors had expected about 55,000 orders during the first 72 hours and 117,000 by the end of the year.
Musk said the four-door car, which will travel 215 miles on a single charge, will go into production next year and be ready for deliveries in the United States in late 2017.
RBC analyst Joseph Spak said Tesla may not be able to fulfill many of the early orders before 2019: "Demand was never really our concern, it is more about execution and getting production up to meet demand."
Up to Thursday's close, Tesla's stock price had soared 60% since hitting a 12-month low in February as investors bet on the success of the Model 3.
The stock surged 8% shortly after the opening, then slowed to $235.76 at mid-morning, up 2.6%.
The unveiling "exceeded all expectations," Evercore ISI analyst George Galliers said in a client note.
"To us the vehicle is 'the game changer' and will likely play a critical role in Elon Musk's desire to expedite the auto industry's transition from internal combustion engine to electric," he said.
"Yet again, it seems that investors are expecting Tesla to tear up the rule book."
[findthebest id="kkvzZTVnInH" title="Tesla Motors Inc. (TSLA) Stock Price" width="600" height="644" url="https://sw.graphiq.com/w/kkvzZTVnInH" link="http://listings.findthecompany.com/l/12234646/Tesla-Motors-Inc-in-Palo-Alto-CA" link_text="Tesla Motors Inc. (TSLA) Stock Price | FindTheCompany"]
The Model 3 is crucial for Tesla to reach its goal of selling 500,000 cars per year by 2020, a target some analysts continue to question.
Morgan Stanley analyst Adam Jonas said he expects Tesla will produce only half that number in 2020. Jonas also said he expects Tesla initially will sell only well-equipped, high-end versions of the Model 3, at an average price of around $60,000, well above the car's starting price.
Tesla, established in 2003, had sold less than 110,000 vehicles in its history through December, Sanford C. Bernstein analysts noted.
"In 24 hours, Tesla surfaced as many serious buyers as it has converted into customers in its existence," Bernstein analyst Mark Newman said in a research note. "That is the opportunity the car maker is tapping into."
Those ordering the car, many of whom had queued up in the hundreds outside Tesla stores, were required to put down a refundable deposit of $1,000.
However, UBS analyst Colin Langan, who has a "sell" rating on Tesla, said the initial orders may not translate into a sustainable annual rate.
Many buyers, he said, were getting orders in early in time to take advantage of a $7,500 electric car tax credit that will phase out in the quarter after an automaker hits 200,000 in electric car sales. Tesla is likely to hit that mark in mid-2018, Langan said.
Analysts believe most of the orders for the Model 3 were placed before its unveiling, and they expect orders to pick up at a steady pace over the coming months.
One driver will be price.
The Model 3 will compete with General Motors Co's Chevrolet Bolt EV, which is expected to launch later this year and also will be priced from around $35,000.