Tips for Booking Your Last-Minute Thanksgiving Flight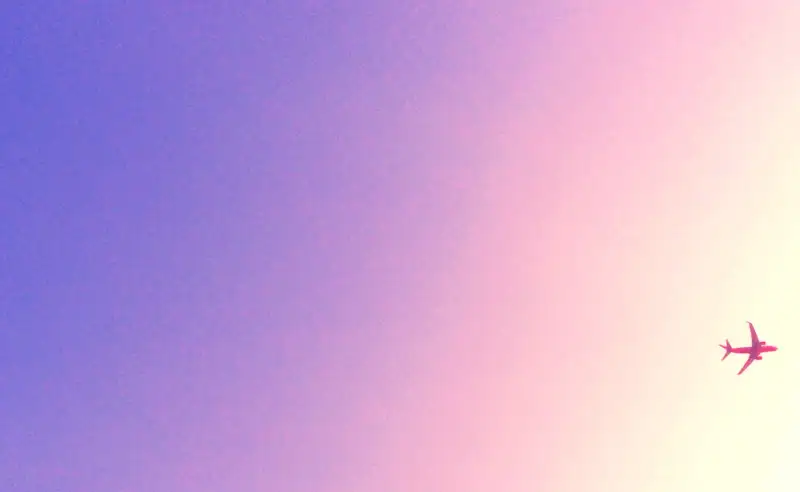 Forgot to book your Thanksgiving flight, didn't you?
You're not completely out of luck. While you may be paying more to travel, you have some options (and even a few deals) at hand. Here are Hopper's tips for still making it home for Thanksgiving … or at least making it into a vacation.
How Much Will I Pay?
Hopper's data found that prices for Thanksgiving flights are high but relatively stable for a long period before Thanksgiving. This means that in the months leading up the holiday, prices are flat, not increasing or decreasing more than a few percentage points. But they are, on the whole, expensive: Domestic flyers pay about a 75% premium (that is, they pay 75% more) to fly on Thanksgiving than they do on the same routes the rest of the year. A flight that normally goes for $250 will cost you over $400, for example. And that's the baseline, which includes early planning.
Now, if you've waited until the last-minute, the picture gets a little bleaker. Our data showed that although prices remain pretty stable, airfare skyrockets in the last 10 days leading up to Thanksgiving. So your already expensive flight is likely to be hundreds of dollars more expensive at this time. A Thanksgiving flight from Boston to Washington, D.C. (DCA) that cost $280 two months ago? It's now $450.
Should I Book Now?
Yes.
For the final two weeks leading up to Thanksgiving, you should book as soon as you can. Don't hold out for a deal (it won't happen) or a sudden drop in prices (those won't happen, either). Airfare prices are only going to continue to rise sharply. Airlines know that anyone booking now is willing to pay a higher price or is not as price-sensitive as someone who booked earlier in the year. Thus, they've adjusted their fares accordingly. As anyone who has flown during the holidays knows, planes will be packed. Someone will pay for those pricey last-minute seats.
To reiterate: If you find a flight that works for your budget (and gets you home in time for pumpkin pie), book it now.
A last-minute pro-tip: Monday or Thanksgiving Day are the cheapest days to fly, so you may save a little bit there.
Can I Find Last-Minute Deals?
Ah, the myth of the last-minute flight deal. While airlines do announce flash sales throughout the year, you can hardly expect to find a good one this time of year. Most seats are already full. (And no, simply showing up to the airport and asking the desk agent for a cheap last-minute flight isn't going to work, despite what you may have heard!)
However, if you simply want to get away for the holiday, you may be able to find a flight that fits your budget.
Some general tips:
Be flexible on destination. Don't look for a flight deal with your heart set on a particular place. Popular destinations like New York City and Orlando are likely to cost more, simply because their popularity commands high premiums.
Consider a last-minute international trip, if you leave near a large international hub. While the rest of the world isn't necessarily on sale from the U.S. over Thanksgiving, international ticket prices may not command as high a premium as domestic airfares do (on average, 20% to domestic's 75%). For example, flights from Boston to Istanbul are going for the mid $600s; Washington, D.C. to Montreal from $315; and Los Angeles to Mexico City from $400.
Be flexible on date. If you want to save a few bucks, consider flying on Thanksgiving Day itself, when airport crowds and ticket prices will decrease a bit. If you can extend your vacation until the middle of the following week, you will also save considerably more than if you return on Saturday or Sunday.
Check accommodations' prices. Even if you find a flight prices that fits your budget, make sure hotel or other accommodations are still feasible! A good tip is to check hotels in business districts that tend not to attract as many leisure travelers or command inflated prices during the holidays.
This article originally appeared on Hopper.com. Hopper is a travel app that tracks and predicts airfare prices.
Read next: This Colorado Ski Resort Is Offering Free Lift Tickets for Everybody on Opening Day