Millennials Are Splurging More This Thanksgiving Than Everyone Else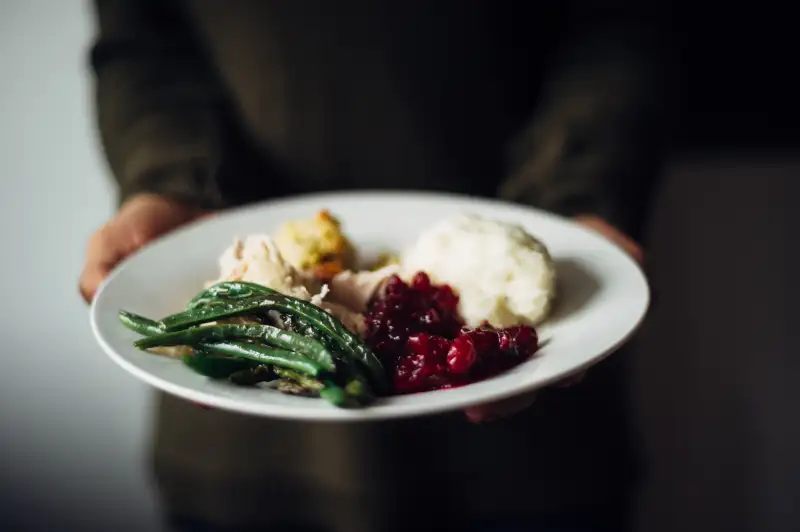 Etana Flegenheimer is upping her Thanksgiving budget this year. The Seattle-based search engine optimization specialist is having friends and family over. She is looking forward to a relaxing evening, visiting and watching football.
Flegenheimer, 28, plans to buy her turkey at Whole Foods, instead of the cheaper one at Safeway. All told, she expects to spend about $200 on her Thanksgiving meal.
And that is not where the higher-budget ends. Flegenheimer's friends are a high-maintenance group, many of whom only eat grass-fed meat and care a lot about everything being organic. Some have become gluten-free.
A self-proclaimed a foodie, Flegenheimer tends to buy "better" ingredients. "I like to make my cranberry sauce myself, not using canned cranberries," she says. "Those types of things make a big difference."
Flegenheimer is not alone: 42% of millennials (ages 18 to 34) say they plan to spend more money on Thanksgiving this year, according to Allrecipes 2015 Thanksgiving survey. That compares to 34% of non-millennials.
More than two-thirds of millennials will go to more than one Thanksgiving event this year, spending not only on traditional items like turkeys and pie crusts, but also on ingredients that fit into gluten-free and paleo diets, according to Allrecipes, a food-focused social network. Allrecipes says it is seeing triple-digit growth for many recipes that fall into those categories.
Allrecipes expects to see bump in year-over-year spending on alcohol, including wine and hard cider, and especially spirits like bourbon.
The reason why millennials are spending more than other demographic groups? They are participating in Thanksgiving meals more than once, and sometimes on different days, according to Esmee Williams, vice president of consumer and brand strategy at Allrecipes.
"(Millennials) are more likely to be buying more artisan, local-crafted products," Williams says. "They pride themselves on being tastemakers and trendsetters. So they will buy the products that support their values and beliefs."
A product's origin is especially important to younger shoppers, and they are willing to pay more for it. "They see the creator as an extension of their own story," she notes. Examples include small-batch cheeses, free-range turkeys, artisanal maple syrups and fair-trade coffees.
Millennials are using social media to share what they are serving, too. According to Allrecipes 2015 Thanksgiving survey, half of millennials plan to snap and share photos of the Thanksgiving foods they prepare. And they are tapping mobile phones to search for words like "epic" and "amazing" when looking for recipes.
After millennials eat, it is time to enjoy the latest Thanksgiving tradition - online shopping. According to the Adobe Digital Index, put out by the digital marketing and media firm, 39% of millennials plan to use their mobile phone to shop on Thanksgiving. Even more - 57% - will be spending some of that quality shopping time in front of their computers.
As for Flegenheimer, she is excited to have a day off from work. "I don't have a lot of traditions. That's why I do friendsgiving," she says.