7 Things to Know About Thanksgiving Shopping Boycotts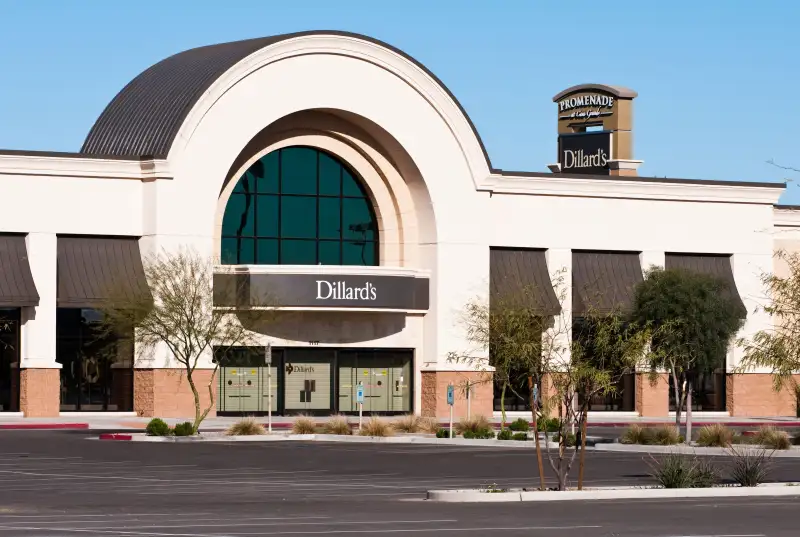 Like it or hate it, Thanksgiving shopping is a growing trend, and based on the crowds of consumers that will surely show up to browse and buy on the holiday, it's a tradition that is likely here to stay. Here's a deeper look at which stores are open, which are closed, and why, as well as the campaigns being waged around the country to try to keep Thanksgiving as a sacred, family-first, non-shopping day.
Dozens of national retailer won't open on Thanksgiving. While stores like J.C. Penney, Walmart, Toys R Us, Kmart, and Best Buy are opening on Thanksgiving and trying to attract the masses with some seemingly terrific deals, at least three dozen other national retailers have vowed to remain closed on the holiday. The Boycott Black Thursday and the Boycott Shopping on Thanksgiving Facebook pages, as well as other Thanksgiving shopping haters are encouraging consumers to support the stores that aren't opening on the holiday by shopping with them later in the season. Among those staying closed on Thanksgiving are:
Academy Sports + Outdoors
A.C. Moore
American Girl
Barnes & Noble
Bed, Bath & Beyond
BJ's
Bloomingdale's
Burlington Coat Factory
Cabela's
Christopher & Banks
Costco
Crate & Barrel
Dillard's
DSW
GameStop
Hobby Lobby
Home Depot
Home Goods
JoAnne
Lowe's
Marshalls
Men's Wearhouse
Menards
Neiman Marcus
Nordstrom
Orvis
Patagonia
P.C. Richard
PetCo
PetSmart
REI
Saks Fifth Avenue
Sam's Club
Talbots
T.J. Maxx
Von Maur
Also, let's not overlook all of the small businesses that wouldn't even consider opening up for shopping on Thanksgiving.
Some stores say they're staying closed on principle. A statement released to the press from TJX, the company that owns Marshalls, Home Goods, and T.J. Maxx, makes a point of it being an "associate-friendly" business that is "pleased to give our associates the time to enjoy the Thanksgiving holiday with family and friends." Similarly, Costco explained its decision to stay closed on the holiday this way: "Our employees work especially hard during the holiday season and we simply believe that they deserve the opportunity to spend Thanksgiving with their families. Nothing more complicated than that."
The not-so-subtle message being sent is that these retailers care about their workers, their workers's families, and families in general. The implicit flip side is that stores that are opening on Thanksgiving should be shamed because their decisions to open on Thanksgiving demonstrate they don't care as much about their employees or about American traditions and family.
Other closures seem a matter of practicality. "We're not a high-volume, low-margin business," Neiman Marcus spokeswoman Ginger Reeder, told the Wall Street Journal last year when the topic of Thanksgiving store hours arose. "We're not trying to make some statement. It's better for us to be closed." The same line of thinking applies to other upscale retailers that aren't opening on the holiday, such as Saks Fifth Avenue and Nordstrom. It's a no-brainer for these stores to stay closed on Thanksgiving because it wouldn't be a big money-making day anyway. "Thanksgiving promotions are about necessities that are marked down," Neiman Marcus's Reeder explained to the Los Angeles Times recently. "It's just not a part of what we do."
Likewise, as the Detroit Free Press columnist Georgea Kovanis pointed out, JoAnn, Home Depot, and many of other stores that will stay closed "aren't generally known for their door busters … where people stand in line, waiting to pounce on dirt cheap large screen televisions or Lego kits." Surely, stores like Sam's Club, which is owned by Walmart—open 24/7 even on Thanksgiving—would open on the holiday if the higher-ups thought it would be worthwhile. So before going out of your way to support stores for remaining closed on Thanksgiving, consider Kovanis's observation: "It's not difficult to sit out the World Series or Super Bowl when you were never in the game to begin with."
Boycotters are focused on shoppers as much as retailers. While boycott organizers and petitioners are actively spreading the word about stores that are ruining Thanksgiving by forcing employees to work—especially ones like Kmart, which is opening early in the morning on the holiday—they're also targeting consumers who are giving stores a reason to open when they go shopping on the day. "We really just want to encourage people to stay home on Thanksgiving," Brian Rich, the creator of the Boycott Black Thursday Facebook page, explained to his hometown Idaho Statesman. "If we can eliminate the demand for shopping on Thanksgiving, retailers will go back to staying closed. Retail employees can be at home with their families, and that's really the ultimate goal we're pushing for with this movement."
Recently, a group of protesters at a "ProThanks" rally outside of a mall in Michigan also was simultaneously imploring stores to reconsider their decisions to open on Thanksgiving and asking shoppers to consider staying home. "Our hope is that we can make other people conscious that their choices do affect other people," one protester said, noting that consumers who go shopping on Thanksgiving give stores a reason to be open—and a reason to force employees to work that day.
Thanksgiving hours don't necessarily boost sales. Obviously, stores that are open on Thanksgiving boost sales for the day—because they'd otherwise be closed and making no in-person sales. But the idea that opening on Thanksgiving boosts overall sales for the holiday period is dubious. Analysts are quick to point out that retailers "risk cannibalizing" sales by opening on Thanksgiving. The sales transactions that occur that day would otherwise probably be made on Friday, or later in the season, and the net sales change is likely to be zero. A big reason why Black Friday sales have declined in recent years is because stores have been expanding sales earlier and earlier into Thanksgiving.
Retailers feel forced to match the competition. The most promotion-driven retailers—Walmart, Target, Kmart, J.C. Penney, Best Buy, etc.—are constantly trying to beat the rest of the pack to the sale. They're all battling for the business of shoppers with limited holiday shopping budgets, and so it's essential to get their money before it's spent elsewhere. This is why price-matching policies are proliferating, and why early Black Friday sales are popping up earlier and earlier. And it's a big reason why stores are opening on Thanksgiving: They're scared that if they stay closed, they'll be losing business to the competition.
The impact of boycotts will probably be minimal. Even if only a very small portion of consumers goes shopping on Thanksgiving—11% are interested, according to one survey—that represents tens of millions of shoppers heading to the mall. And that's more than enough justification for retailers to open their doors on the holiday.
As for consumer boycotts of Thanksgiving shopping, "In terms of overall holiday shopping impact, there is none. Zero," Richard Feinberg, a computer science and retail professor at Purdue University, said this week in the South Bend Tribune. "Even if people did not go out (Thanksgiving weekend), they would not boycott any store that they said they would boycott in the weeks to follow, with the many great sales available. And the people who really do boycott a store are just as likely to shop online during the time they are boycotting."