This Is the Best Low Interest Credit Card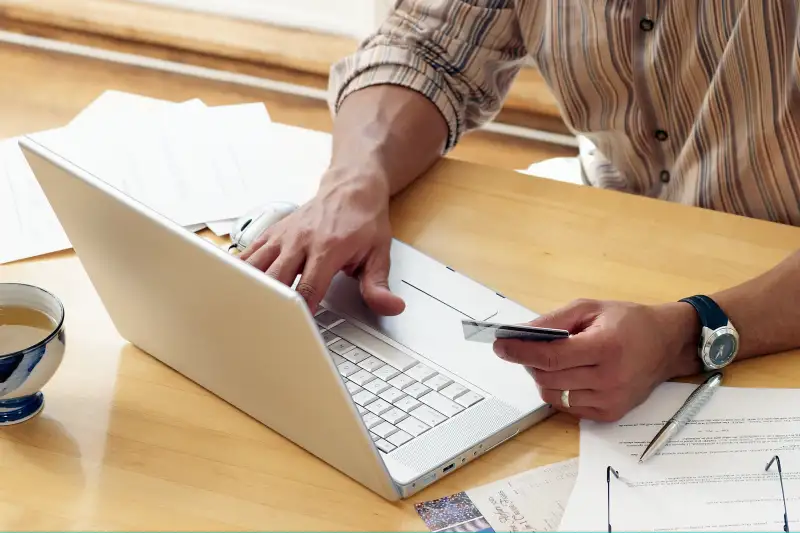 LWA/Dann Tardif—Getty Images
If you plan to carry a balance, you're probably interested in finding the best low interest credit cards.
While all credit card users covet the lowest interest rates they can get, a good low-rate card such as Lake Michigan Credit Union Prime Platinum is particularly useful for consumers who plan to carry a balance from time to time.
What You Need to Know About Low Interest Credit Cards
Even credit cards with low interest rates can add to your debt burden, which is why it pays to understand the math behind the process.
Low interest rate credit cards are important if you plan to revolve a balance, because the average credit card interest rate is currently 16.68%. On credit cards, interest compounds daily, at a rate of roughly 0.046% based on the current average. So charges you accrue on an unpaid balance gets tacked onto that total.
Making only minimum payments of 3%, it would take you nearly six years to pay off a $500 debt. And over that time, you'd make roughly $260 in interest payments on that $500 expenditure.
The question of what is the best low interest credit card depends on a few variables pertaining to your personal financial situation and the terms of the card itself. Be honest with yourself about your creditworthiness, since most low interest rate cards require good (if not excellent) credit to get that low interest rate.
Also, keep in mind that a low annual percentage rate (APR) isn't the only criteria you should consider when evaluating low interest credit cards.
Annual fees that some low-rate cards charge can eat into the money you save on interest. And while credit cards with 0% interest can seem tempting, it's important to understand that some 0% interest credit cards are advertising "teaser rates" that only last for a temporary period of time.
So it's important to understand what's in the fine print.
The Case For Lake Michigan Credit Union Prime Platinum
Michael Chini—Time Inc. Studios
Why It's a Winner: A big reason to consider Lake Michigan Credit Union Prime Platinum: Applicants with excellent credit — typically, that's defined as having a FICO credit score of 720 or higher — can qualify for an APR of just 7.75%, which is less than half the average APR for credit cards in general.
Even better, the interest rate on this Visa card, issued by the Lake Michigan Credit Union, is competitive with that of personal loans, which is unheard of.
To be sure, slightly lower rates may be available from credit unions with very specialized memberships (credit unions in general can offer low rates because their banking tends to be more community based, reducing the cost of gathering assets).
However, the lowest rate you can expect from cards issued by credit unions serving a broad audience is usually in excess of 9%.
The Catch: This card is issued by a credit union for residents of the Lake Michigan area, and you probably don't live there. This isn't a big problem, though. Anyone can join the credit union by donating $5 to the Amyotrophic Lateral Sclerosis Association of Michigan. Then you can apply for the card.
The Key Stats:
Annual fee: After making a one-time $5 donation to join the credit union, this card has no annual fee.
APR: 7.75%–15.75%
Rewards: None.