Here's the Magic Amount You Need to Retire Happy
Money is not a client of any investment adviser featured on this page. The information provided on this page is for educational purposes only and is not intended as investment advice. Money does not offer advisory services.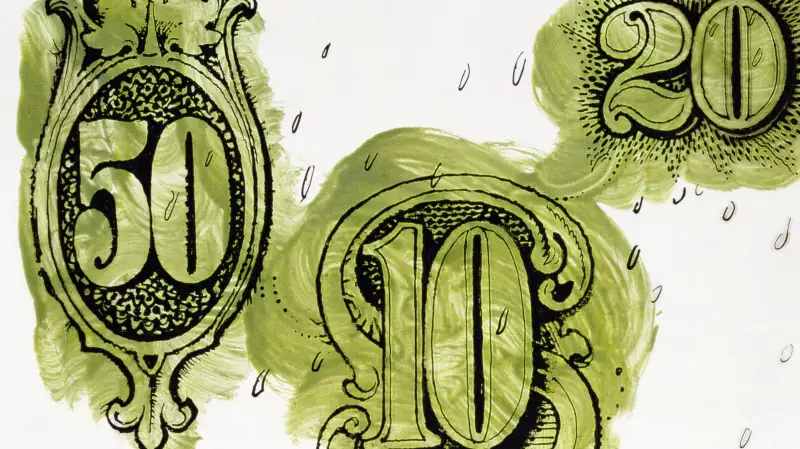 George Adamson—Getty Images/The Bridgeman Art Library
Most people would say money can buy you happiness in retirement, but financial planner Wes Moss wanted the details: Just how much money does it take to retire happily? And is there a point of diminishing happiness returns on the size of a nest egg?
Moss surveyed 1,350 retirees about net worth and income, assets and home equity. But he wasn't hunting for the number of dollars it takes to live — rather, he wanted to understand how money correlates to retirees' levels of happiness. To that end, he posed a series of detailed questions about their lives: where they shop, what kinds of cars they drive, how many vacations they take annually, their family lives and the activities they pursue. Then he associated their levels of reported happiness with their financial condition.
Here's what he found: Most people can be happy in retirement with savings of about $500,000. A higher number can buy more happiness, but only to a point.
"There is a plateau-ing effect above that number, and the higher you get the rate of increase gets smaller," Moss says. "I call it diminishing marginal happiness."
Moss, managing partner and chief investment strategist at Capital Investment Advisors in Atlanta, explores the correlation of wealth and retirement happiness in his new book, You Can Retire Sooner Than You Think: The 5 Money Secrets of the Happiest Retirees. Moss is a registered investment adviser who previously worked for a big Wall Street firm.
His five secrets include a careful determination of what you actually want to spend money on in retirement and how you'll save to meet your goals; paying off your mortgage early; developing diverse sources of income in retirement; and learning how to invest for income.
Here's an edited transcript of five questions I asked Moss about his findings in a recent interview.
Q. Who are the happy retirees, and what makes them happy?
It's not how much you save but how much you save in relation to what you need. When I worked on Wall Street, what we always were trying to breed is an expectation with clients that they need to spend more and more — you need an infinite amount because you will need to spend just as much or more in retirement. That's what the mutual fund industry and Wall Street preach.
But we found that for most people, the amount of happiness correlates to median savings around $500,000. There are some increases above that number, but it's a slower rate of incremental gains. So think of $500,000 as a financial bare minimum.
Q. Are the happy retirees making adjustments to their spending in order to be comfortable?
The survey data doesn't tell me that, but my real-life experiences with clients suggest that people take a realistic look at how much income they'll have — perhaps they have two or three thousand in Social Security income, and they can take another $3,000 monthly from their investments. They look at that and decide that they can live a good life on $6,000 a month.
Q. What makes retirees unhappy — and how can people avoid winding up there?
Many of the unhappy retirees are still paying mortgages, with no light at the end of the tunnel. Another thing I see a lot is people who don't take care of big expenses before they retire - they wait to redo the kitchen until they retire because they think they'll have time to deal with it then. But it's much better to do these things while you're working and still have cash flow.
Another mistake is people who don't have enough core pursuits in retirement. They were too myopic and entrenched in making money and working before, and now they're not as busy as they need to be. They are blindsided by free time.
Q. I've heard both sides of the mortgage-in-retirement argument — some argue it's better to invest that money rather than use it to pay off a mortgage. Sounds like you're a firm believer in getting rid of them.
If you have resources in a taxable account, I'd rather see a client use that to pay off the mortgage in one fell swoop — or, just accelerate your monthly payments by $200 to $400, which can shave a full decade off of a mortgage. I know people will argue that they can get a higher return putting that money in stocks, but I've seen a lot of periods in my career where all the market did was crash and then recover. Most Americans don't get that average 9% stock market return over time, so a safer bet is to save that guaranteed 4% or 5% that a mortgage costs. Also, with older clients, what I see is an enormous level of contentment among people who have figured out how to get rid of their mortgages.
Q. Your book lays out a model for retiring early — or earlier than you think you could. That runs counter to much of the talk we hear today about longevity and the need for everyone to work longer. Why do you think people can retire earlier than planned — and how do you define the word "early"?
I define it as being in a position retire at 60 or 62. And there is a group of people where it's obvious they have the financial means to retire — but the concept is foreign and they don't have a handle on their finances. I've had many client meetings with couples where one spouse thinks they can retire, and the other doesn't — but when you add up all their different accounts, you see that they have $750,000, along with pensions and Social Security. These are people who definitely could retire if they choose.