There's a New 12-Step Program—For Spending Addicts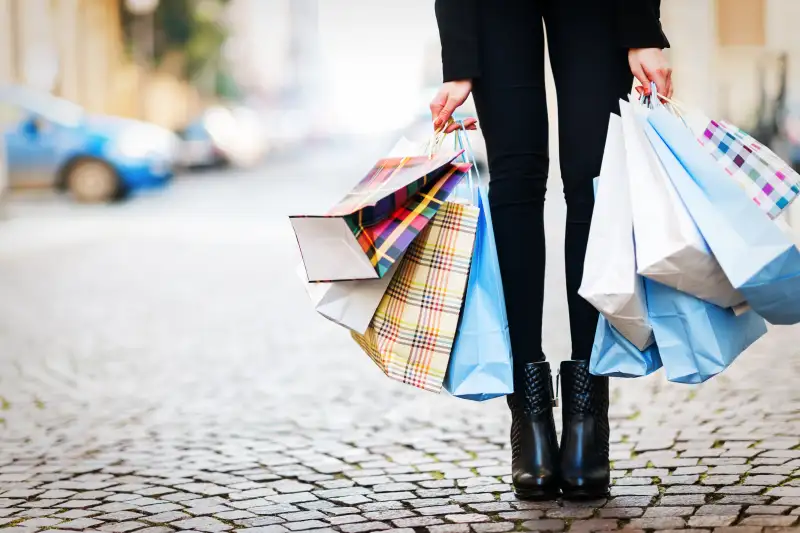 First myth of personal finance journalism: That financial experts are great with money and always have been.
Not so.
Take Lauren Greutman, a popular financial blogger (www.laurengreutman.com) whose new book "The Recovering Spender" recounts her journey from financial train wreck to someone who dispenses money advice on programs like The Today Show and The Dr. Oz Show.
Greutman sat down with Reuters to talk about her new book, to be released in September.
Q: What is your personal money story?
A: I was $40,000 in debt, mostly on credit cards, with an underwater mortgage and running a budget deficit of $1,000 a month.
Q: Was it hard to put so much of your money mistakes on paper?
A: People usually put the best of themselves out there; I wanted to put the worst of myself out there. That way I could engage with people who think that they could never possibly get out of their own financial mess.
Q: You say that being a spender is like being an alcoholic - always one purchase away from slipping into old habits?
A: That is why I call the book the "recovering" spender, not "recovered". I did a lot of research on brain chemistry, and people with spending issues have a lack of activity in the part of the brain that tells you, 'Stop doing what you're doing!'
Read: How to Track Your Spending in 7 Minutes Flat
As a result you have to learn your own boundaries, know what your weaknesses and triggers are, and trick yourself into doing the right thing.
Q: Your book is not only about budget numbers and spreadsheets, but underlying issues like depression and anxiety. Why?
A: Spenders tend to feel depressed and anxious, and then feel happy when they spend, and then guilty when it is done. So it is a vicious cycle, and then they feel overwhelmed because they are stuck. Somebody has to step in and pull you out of that tornado, and that is what I want this book to do.
Q: You outline a 12-step program for recovering spenders. What is it?
A: Some of the steps include taking an inventory of your spending, making a list of all the people you owe debts to, confessing your spending to another person, admitting you have a problem, setting boundaries, creating a budget that works, and decluttering your life and finances.
Q: Any specific tips for spenders to actually stick to a budget, once they have created one?
Read: 4 Ways to Take Control of Your Spending
A: You have to give yourself a bit of wiggle room. So if you make $5,000 a month, you budget it all out, but then give yourself $20 a week to spend on whatever you want. You don't want to be too rigid, because the biggest reason people fail with budgets is that they don't give themselves any margin of error for fun.
Q: Tell people about the 'fences' analogy that helped you get control of your finances?
A: A budget is like a fence around your money. It is like the fenced-in backyard my kids have. It is not meant to take the fun out of everything, it is meant to keep you safe and secure. It is a boundary, so at the end of the day you know your money is in the right place. Within that fence, you can be stress-free and have fun.
Q: What is the best way for spenders to change their perception of money?
A: Make money a reflection of your value system. Maybe you want to spend money on a new purse, for instance. So weigh that desire against the consequences. Maybe you will be late on your mortgage payment, or not be able to buy school supplies for your kid. Those values are obviously more important, so you can't buy the purse. Spenders see what they want right now, but they don't always think about all the things they are giving up.