The Secret to Getting a New Job—Effortlessly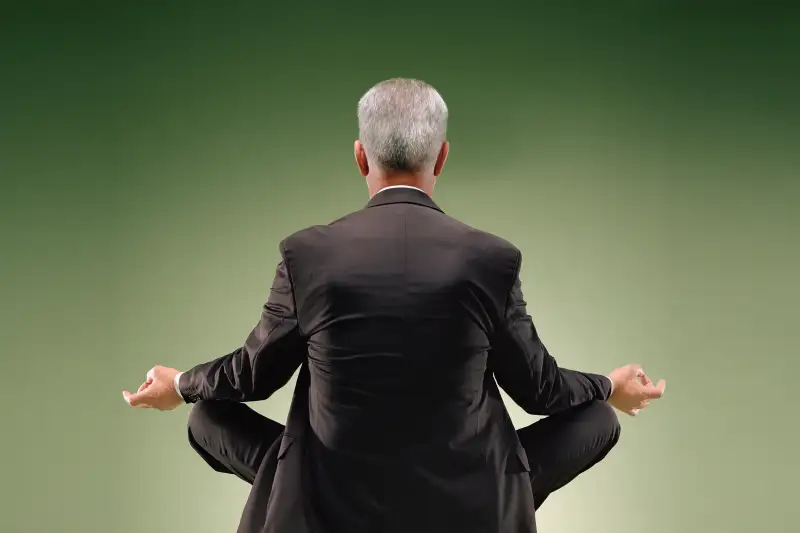 Mark Hooper—Getty Images/Uppercut
New research challenges the conventional wisdom of job-hunting by coming across a surprising discovery: The secret to advancing your career, as it turns out, is to stop looking for your next gig.
Research company Future Workplace, in conjunction with career network Beyond, conducted a sweeping survey of workers and HR pros that yielded some unexpected findings: Passive job-seekers—that is, people who have jobs and are just keeping their options open—have a better shot at landing a job than unemployed active job-seekers. In fact, HR professionals surveyed preferred passive job-seekers by a wide margin, with 80% saying passive job-seekers make good hires because they tend to have more experience, valuable skills, and a commitment to their careers.
Passive job-seeking seems to be growing into a more popular trend. Among employees, a mere 4% said they were currently employed and not looking for work elsewhere, while a combined 42% said they were employed and either scoping out their other opportunities or leaving the door open to the possibility of a new job.
The survey also found that there's a disconnect between what workers think companies want and what human resources professionals actually look for. For instance, fewer than half the workers surveyed said they thought passive job-seekers had an advantage, and most underestimated the importance of establishing and cultivating a broad network of contacts. Fewer than 10% of job-seekers placed a top priority on referrals: just under three in 10 said they networked within a company before applying, while more than 70% of HR professionals said employee referrals were the single best way for them to find candidates.
Other disparities emerged in skills and abilities, with more than a third of job-seekers feeling that their college experience didn't adequately prepare them to enter the workforce. Twice as many job-seekers as HR pros thought college GPA was important, and while hiring managers said cultural fit is a big consideration for them, a much smaller number of workers ranked this as a top priority.
Even if you're not actively hunting for a job right now, you might want to take advantage of any opportunity to brush up on your technological abilities and your virtual collaboration and teamwork skills—it'll put you ahead of the competition. Job-seekers across the board ranked these as some of the areas where they had the biggest weaknesses.
Phone interviews, the top choice for first-round interviews, were the preferred method for about 60% of responding HR managers, with roughly a quarter preferring one-on-one, in-person interviews. Accordingly, job-seekers might want to finesse their interpersonal skills and delivery, since HR managers said good communication is the top skill they value, followed by the ability to adapt to new situations or challenges and having a goal-oriented outlook.
When it comes to displaying these trends, it's no wonder that passive job-seekers have a clear edge here. People who are already valued employees somewhere can point to their current performance and accomplishments as proof of their ability to be successful in an evolving marketplace.