The True Cost of My Weight-Loss Surgery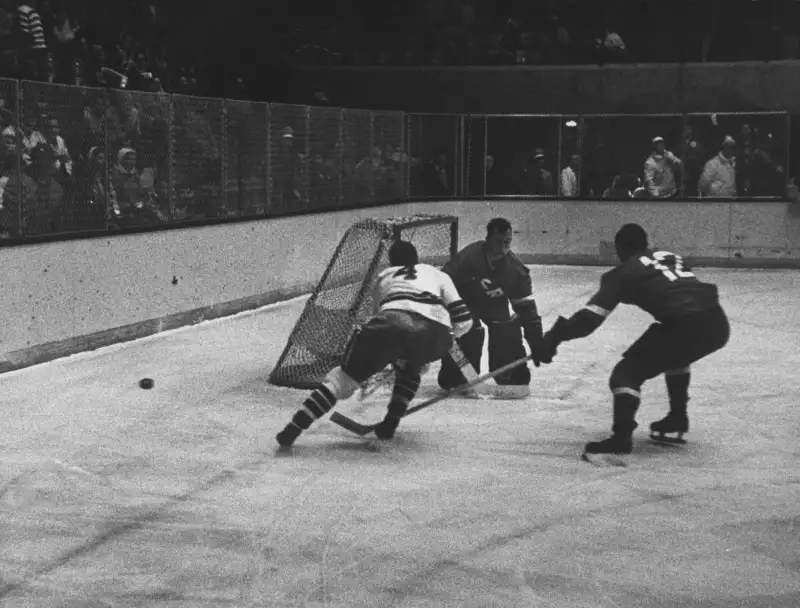 Time & Life Pictures/Getty Images
When the doctor asked me how long I wanted to live, I lied. "Seventy," I said.
It was May 2010, and I was undergoing my annual physical. Topic A, as usual, was my weight, which was edging toward 300 pounds. Every year my GP would ask me that same question. Usually I'd answer "80," prompting him to respond, "How many overweight 80-year-olds do you see on the street?"
He was right. Even 70 was pushing it. My mother died of a coronary at 52, and she was not as heavy as I had become, and I had already passed her in age. I began to feel that I was living on borrowed time. My body mass index had reached, and exceeded, 40.
I was now officially "morbidly obese."
After I climbed off the scale, my doctor suggested that I consider weight-loss surgery, and I listened. Sure, there are other ways of shedding pounds, but I had tried — and failed at — all of them over the years: diets, nutritionists, Overeaters Anonymous, even hypnosis. Surgery was my last hope, the medical equivalent of a Hail Mary pass.
It worked, thankfully. Three years later I'm 100 pounds lighter; I feel better than I have in decades, and I have no regrets about having the surgery. I do realize now, however, that there was another factor in the decision I didn't fully comprehend at the time: how much the whole process could cost.
In a country where one in every four people is obese (a BMI of 30 and above) and nearly 4% are morbidly so (40-plus), according to the Gallup-Healthways Well-Being Index, weight-loss surgery has quickly become part of the vernacular.
Some 160,000 people now undergo bariatric procedures each year, ranks that have famously included weatherman Al Roker, comic Rosanne Barr, and New Jersey Gov. Chris Christie. But while the relative merits of the surgery have been debated to no end, lost in much of the discussion are the financial consequences of having the procedure.
Of course, losing a lot of weight can save you a tremendous amount on health care in the long run. In the short term, however, you could be shoveling out a lot of cash. Even if your insurance covers the procedure — not a sure bet by any means — the surgery can run into thousands of dollars. Without insurance, you're looking at tens of thousands. In either case, your surgeon may tack on extra fees for pre- and post-operative treatment. Follow-up surgery, if necessary, could surprise you with another five-digit bill.
Then there are a host of more minor expenses your doctor is unlikely to cover as he shows you gruesome plastic models of your digestive tract. "The 'after' costs are something people don't talk about," says Carolyn McClanahan, a financial planner in Jacksonville who is also a physician.
The economics of the surgery become part of the conversation only once you've gone through it. In the support groups and online bulletin boards where my fellow "WLS" patients gather to swap advice, recipes, and exercise regimens, money is a constant theme — both money spent and, joyously, money no longer needed for the pills, the fast food, and the plus-size pants.
The costs of obesity
There's no question that extra pounds put an extra load on your balance sheet. Obesity can have a significant impact on your health care expenses, which I know from experience. As my weight crept toward the edge of my scale, my high blood pressure was worsening, my arches were giving out, and my blood sugar levels were becoming worrisome. My situation was not even so bad, comparatively.
According to the U.S. Centers for Disease Control and Prevention, being obese elevates your risk of coronary heart disease, diabetes, stroke, and cancer. As a result of these and other ailments, the obese spend 42% more on medical care and 77% more on drugs than people of healthy girths, studies have found. They also spend 48% more time in the hospital. In sum, "for an individual who is severely obese — a BMI of 35 or above — additional health care costs are anywhere from $3,000 to $10,000 a year," says Dr. Vivek Prachand, director of the Center for Surgical Treatment of Obesity at the University of Chicago Medical Center.
Excess weight also weighs you down in the workplace. Obese women earn up to 6% less than thinner counterparts, while larger men take home paychecks 3% lower, according to the Obesity Action Coalition. Bigger individuals are more often passed up for promotions, coalition spokesperson James Zervios says. "And they're sometimes viewed as lazy or incompetent." Absenteeism doesn't help: A landmark study out of Brigham Young University found that obese employees are 1.7 times as likely as leaner peers to take seven or more sick days.
Being heavy comes with other costs that add up as well. There's the fact that "plus size" or "big and tall" clothing is more expensive. The heaviest of us need to buy two seats instead of one when flying or going to a concert. Those who drive may even find, depressingly, that their weight results in decreased fuel efficiency — every 100 pounds could lessen your miles per gallon by up to 2%, the U.S. Energy Department reports.
The biggest cost of all is the one that obesity extracts from your life. For Mike Hajj, a 43-year-old automotive electrical instructor in Waterford, Mich., whose weight peaked at 460 pounds, surgery was literally a life-or-death decision. He suffered from both diabetes and high blood pressure. And in the months before his 2006 gastric bypass, he recalls, his doctor told him that without dramatic weight loss, "you're doomed to be making your funeral arrangements in the next two years." By now, Hajj says, "I'd have been dead already."
According to the U.S. Surgeon General's Office, those with a BMI above 30 have a 50% to 100% increased risk of premature death compared with individuals of a healthy weight. A separate study by the Organization for Economic Cooperation and Development found that moderate obesity cuts life expectancy by an average of three years, while morbid obesity brings you eight to 10 years closer to dying.
So while an average man my age at the time of surgery would live until 82, I'd have been more likely to die at 72 — and accrue additional medical costs of $50,000 to $150,000 along the way.
The skinny on surgery
Since the closest that I had ever come to an operating room was watching Scrubs reruns, the idea of having my intestines rearranged was daunting to say the least. My wife, who joined me in doing research on the options, was concerned about the risks of such major surgery.
My GP referred me to Dr. Scott Belsley, a bariatric surgeon who is director of robotic surgery at St. Luke's-Roosevelt Hospital Center in Manhattan. He patiently fielded our questions and explained the options: There's the Lap-Band, which is installed like an old-fashioned garter around the stomach. That procedure requires the shortest hospital stay but necessitates frequent follow-ups for the doctor to adjust the tension on the band. (The physician inserts liquid into a "port" that causes the band to expand.) Then there's gastric bypass, the most common form of weight-loss surgery today. That involves your small intestines being surgically connected to a portion of your stomach, creating a small pouch that's a kind of new stomach. Gastric-bypass patients tend to lose more pounds (76% of excess weight, vs. 48% for the Lap-Band, according to one widely cited study), but it's a more intense surgery, even though it's also laparoscopic. Still, Dr. Belsley described the gastric bypass as the "gold standard," and I could see why. I opted for that.
In the past few years another bariatric procedure, called the gastric sleeve, has gained popularity. In that surgery 75% of the stomach is removed, creating a long thin tube. Dr. Jaime Ponce, a Georgia bariatric surgeon who is immediate past president of the American Society for Metabolic & Bariatric Surgery, says that it is safer than the bypass with comparable results, while requiring less maintenance than the Lap-Band.
The health improvements following any of these surgeries can be phenomenal. Diabetics have been known to walk out of the hospital, before any weight loss, "with their diabetes under complete control," notes Ponce. (The surgery can kick-start communication between the intestine and pancreas, allowing insulin produced to work more effectively.)
High blood pressure, sleep apnea, and gastric reflux generally begin to improve once the pounds start coming off — and often disappear over time, he adds. On average, health care costs for patients suffering from morbid obesity were reduced by 29% within five years of bariatric surgery as a result of the reduction or elimination of obesity-related conditions, according to a study in Obesity Surgery.
I was eager to see whether I too would be a success story. But before we could go ahead with my surgery, Belsley required I undergo a psychological evaluation and attend support-group meetings to ensure that I was mentally ready. I was also put on a liquid diet for five days beforehand and given a detailed guide to the vitamins, minerals, and supplements I would need postsurgery as a result of changes in nutrient absorption.
Finally, on Nov. 3, 2010, the 40-odd-ounce cavern that once was my stomach was replaced with a two-ounce pouch that made hunger a thing of the past. Within a year I went from just shy of 300 pounds to 167. As usually happens, I've gained some of it back. Today I weigh in at about 193, a number I hadn't seen on the scale since the Clinton administration. My shirt size has gone from XXL to M; my waist from 50 to 38. My cholesterol, triglyceride, and blood sugar levels are all suitable for framing.
I'm not exactly thin since my rebound, but that's not the purpose of the surgery. It's designed to make you not obese.
Beating a bulky hospital bill
Before consulting Dr. Belsley, I had talked to my insurer — a freelance business writer, I got my health plan through the Authors Guild — and was told I qualified for reimbursement for the surgery. I was lucky.
Access to coverage is far from a guarantee. Bariatric surgery typically isn't paid for by small-employer plans, according to a spokesperson for insurer Aetna. And among large companies, 42% won't pay for it under any conditions, according to 2013 data from HR consulting firm Mercer. Meanwhile, a study by the Obesity Action Coalition of plans offered on the new health care exchanges in the 50 states and D.C. found that only 23 of the 51 cover it. Medicare and 45 state Medicaid programs will pay for surgery, however.
Those who have the possibility of coverage will likely still need to jump through hoops. Insurers typically require you either to be morbidly obese or to prove the surgery is a medical necessity because of other obesity-related ailments, such as high blood pressure or diabetes. A third of large employers also require you to have tried behavior modification (a.k.a. diet and exercise) first, according to Mercer.
In my case I was fat enough, but I had to show that I had tried to lose weight. Fortunately I had kept records of the dates of treatment from the nutritionist and weight-loss therapist who had made yeoman efforts to help me shed pounds. So I had no problem getting approval. Again, I was lucky. A 2008 American Society for Metabolic & Bariatric Surgery study found that 25% of patients were denied coverage three times before getting a green light.
Why so tough? Because bariatric surgery is on the "fine line between elective and required in the insurance companies' minds," says McClanahan. It usually takes a few years for an insurer to recoup the expense with health care savings. And employers don't want to improve the health of employees for the benefit of the workers' next employers. (This, by the way, frustrates bariatric practitioners. "We don't talk about cost-effectiveness when we talk about surgery for lung cancer or surgery for heart disease," notes Ponce.)
Before insurance, the average cost of bariatric surgery in the U.S. is $20,000 to $30,000, Ponce says. But there are regional variations; not surprisingly, New York City is among the outliers. For my two restless nights at St. Luke's Hospital, plus charges from Dr. Belsley and the anesthesiologist, billings to my health care plan came to more than $67,000 — though the insurer paid a discounted rate of $22,000.
All I was charged was a co-pay of $500. Yet again, fortune smiled upon me. Among large employers, the vast majority require coinsurance for hospital visits, the median amount being 20% after the deductible is met, according to Mercer. With the median PPO deductible of $500, I could have been looking at more like $4,800 if I had worked for a big company. (Worth noting, my insurance kicked up the patient responsibility in the last three years to $2,000.)
Despite the number of people who do not have coverage, fewer than 4% of those who get bariatric surgery in the U.S. pay out of pocket, according to the ASMBS — perhaps because of the prohibitive price.
"Medical tourism" is one option for those without insurance, though a perilous one. While surgery in Mexico, India, and other countries can cost far less than in the U.S., the problem is in getting the necessary follow-up care. Ponce notes that doctors in this country are often reluctant to take on the patients of overseas surgeons both because of liability concerns and because they make money from the surgery rather than the follow-up.
That said, Michelle Vicari had her operation in Mexico and has no regrets. In 2006, then a director of child-care centers in Southern California, the five-foot-two Vicari was just over 300 pounds when she sought insurance approval for gastric bypass. The 35-year-old was being treated for sleep apnea, high blood pressure, and unsafe levels of cholesterol — a shoo-in for coverage. Or so she thought until her request was denied. "I sat in the parking lot and cried," recalls Vicari.
Without insurance, her doctor told her, the surgery would cost $65,000. So she did some research online and decided to go across the border. She paid $14,500, including nine days of recuperation. The Mexican surgeon was available by phone or email for follow-up questions, and her U.S. physician ordered the periodic blood tests. Still, she acknowledges that by going abroad you lose out on some of the handholding you'd get staying closer to home. "So it won't work if you're high maintenance," she says.
Watch for a heavy sell
Going with Dr. Belsley, I got my pre- and post-surgery treatment plan à la carte. He didn't get compensation for anything besides surgery fees and office visits. My psychological evaluation was through a separate practice (and was covered by insurance, with just a co-pay). Belsley suggested the supplements and vitamins I take but didn't tell me where to buy them. He encouraged me to exercise but didn't force me to join a specific gym. A support group and nutritional counseling were provided at no extra charge.
Some bariatric surgeons charge extra "program fees" for everything I've just described and more. Patients of such doctors are required to pay an additional $500 to $3,000 — typically not covered by insurance — on top of the surgery costs as a condition for being taken on as a patient.
"One person was told if they didn't pay the out-of-pocket program fee, they'd have a collection agency put after them," says Nikki Massie, an obesity activist and gastric bypass patient in Baltimore who runs the Bariatric Foodie website. Massie, whose Facebook page serves as a kind of town hall for patients, has heard a litany of criticisms about program fees. The main gripe is that the fees can be more expensive than if you shopped for the services yourself. Case in point: Some complain about surgeons charging $500 for "starter kits" of vitamins and supplements — the same stuff I buy for $40.
Not everyone in the industry supports program fees. "The thing that bothers me the most is that bariatric surgeons are always yelling about access to care, but then they put this huge financial burden in front of patients," says Cathy Carr-Dadin, a bariatric nurse coordinator at a hospital in Baltimore. "Isn't that a barrier to care as well?"
McClanahan says the fees are part of a trend in medicine following from doctors being squeezed by lower insurance reimbursements. "If they aren't getting paid what they used to, they're going to find other ways to increase their income — so you have plastic surgeons selling face creams, dermatologists having rejuvenating systems," she says. "What I tell people is to be sure you're an empowered patient and know exactly what you're getting."
Expensive surgery, part deux
Most patients don't figure in the prospect — or cost — of going back under the knife after their initial surgery. But there are a few reasons you might end up in the OR again.
The first is unpredictable: You could be among the few who have complications from the initial surgery or need to have it redone. The ASMBS reports that you have a 4% chance of major complications with gastric bypass surgery, and 1% with Lap-Band. These include things like gallstones, scar tissue that can prevent food from passing into the small intestine, internal hernia, or a bleeding ulceration. The chances of needing a second surgery are 2% to 3% and 10% to 15%, respectively.
Fortunately, "if your insurance covers the initial surgery, it will cover the follow-up," says Ponce. But with a 20% coinsurance, you'd still likely be looking at a four-figure bill on a second hospitalization.
To hedge their financial risk, those going out of pocket for the initial surgery might ask to pay upfront for a package that includes the procedure, follow-ups for a year or two, and treatments for complications arising in that time, suggests Ponce. "We do believe that to plan for the surgery, you have to plan for follow-ups — especially the critical first year — and complications," he says. (Patients who get the Lap-Band typically require more follow-ups — as often as every three to six months — to check and adjust the tension in the band. That treatment is typically done in office and can cost about $300.) Some surgeons actually require uninsured patients to buy a policy through them to cover common complications.
The other reason you might need surgery is to remove the loose skin on your hips, arms, chest, legs, and abdomen after losing the weight — an elective procedure that ranges in cost from $10,000 to $25,000, according to Joseph Nadglowski, president of the Obesity Action Coalition. (I didn't choose to have this done, in part because of the price, but also because I didn't find it necessary.)
Insurance coverage is possible only for loose-skin removal that's medically necessary — and even then, getting approval can be tough. Retired New York City publicist Patt Levine had no problem getting her 2003 Lap-Band surgery covered. But when she asked her insurance to cover plastic surgery to get rid of the excess skin impeding her mobility after losing 100 pounds, she was denied. "They considered it cosmetic," says Levine, who is author of Eating Well After Weight Loss Surgery. Only after an intense campaign by her brother-in-law, an attorney, was she able to get reimbursement.
Doctors and patients point out that when it is covered, the surgery is not Beverly Hills-style body toning. The purpose is to alleviate a medical condition, not to make you look gorgeous. Mike Hajj, who was able to get coverage because of rashes caused by his loose skin, was cut from the breastbone to the groin, with 13 pounds of subcutaneous skin removed and 600 stitches required "to move the stomach muscles back where they should've been," he says.
A new (cheaper) lease on life
Some of the costs of the surgery, I'm told, will continue until the grave — which is now hopefully further away. There are follow-up visits with Dr. Belsley, of course, just once yearly. My vitamins, minerals, and daily protein shake add up to $40 a month. Another $20 goes for smoked fish to keep my blood pressure from getting too low, ironically enough.
For some people, a big weight loss also means having to buy a new wardrobe — or two or three, depending on how quickly you lose weight and how much you keep off. In my case, I had hung on to a lot of my older "thin" clothes in hopes that I'd one day fit into them again.
Doctors also encourage exercise to keep off the weight, which may add gym fees to your list of expenses. I'd already had a membership — which I, of course, never used. I do now.
All the new expenses I'm incurring have been offset by savings in other line items. My eating habits, and subsequently food costs, are now totally different. I've gone from spending up to $1,000 a month on food to $300, netting $8,400 a year. My health savings are less easily quantifiable, though probably considerable. Not only have I said goodbye to high blood pressure, but my blood sugar levels are pristine, so the threat of diabetes is greatly reduced. Who knows what other health conditions — and inevitable bills — I'd be dealing with had my weight continued to rise?
For most obese people, surgery ultimately does pay off financially, experts say. "Depending on the medical problems you have, you can have a return on investment in two to four years [if you have insurance coverage]," he estimates. It could take longer for someone paying out of pocket. But, he says, "they will still get a lot of benefits over the long term."
Mind you, this is not a simple cost-benefits equation for most patients. "The quality of life improvement is dramatic," says Hajj, whose medical issues vanished weeks after the surgery.
There are also the psychological benefits. A year after the surgery, I went to a professional function and was greeted by blank stares from people who didn't recognize me anymore. I couldn't find a word in the dictionary to describe how that felt. The closest I could find was "priceless."
Additional reporting by Alizah Salario.