How to Watch the Third Presidential Debate Online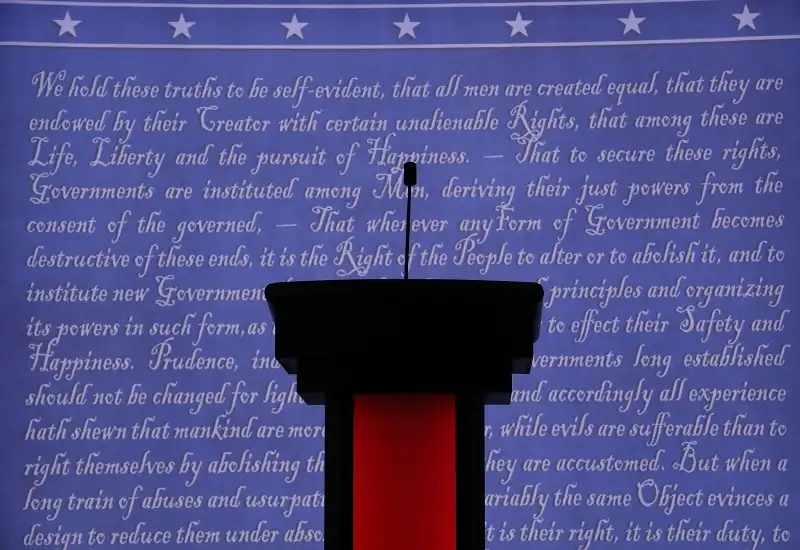 The third and last presidential debate between Democratic nominee Hillary Clinton and Republican nominee Donald Trump will take place from 9 p.m.to 10:30 p.m. ET on Wednesday night at the University of Nevada, Las Vegas.
Like the first debate, it will feature moderators—this time from Fox News—asking the candidates questions, without the town hall format of the second debate. A record-setting 84 million people watched the candidates' first debate last month. Nearly 67 million watched the second debate, and historical broadcast data indicates that third presidential debates draw even smaller audiences. But this campaign has gotten increasingly contentious as Election Day nears, with Donald Trump still fending off allegations from women who say he kissed or touched them sexually without permission, as the candidate bragged about in a now-infamous 2005 hot-mic video, and a steady stream of hacked Hillary Clinton campaign emails being published by WikiLeaks. The topics picked by moderators also touch on several hot buttons, including debt and entitlements, immigration, the economy, the Supreme Court, foreign hot spots, and last but certainly not least, fitness to be President of the United States.
Read next: Everything You Need to Know About Clinton's and Trump's Plans for Your Wallet
Fortunately, there are plenty of ways to watch Wednesday's debate, whether in front of a TV or on the Internet. The major broadcast (NBC, CBS, ABC, Fox) and cable news (CNN, Fox News, MSNBC) networks will be airing it live and streaming it. You can watch the debate on C-SPAN, which also will stream it on YouTube.
Many major media outlets will stream the debates on their own sites or through a partner. PBS Newshour will stream the debate live on YouTube, as will Telemundo and Bloomberg Politics. Some networks are using social channels to stream the debate. ABC News, Buzzfeed, and the New York Times are taking to Facebook Live, and Bloomberg Television will stream the debate on Twitter. Additional streaming sites are posted on UNLV's debate site here.