This Is The Perfect Pair of Heels for Work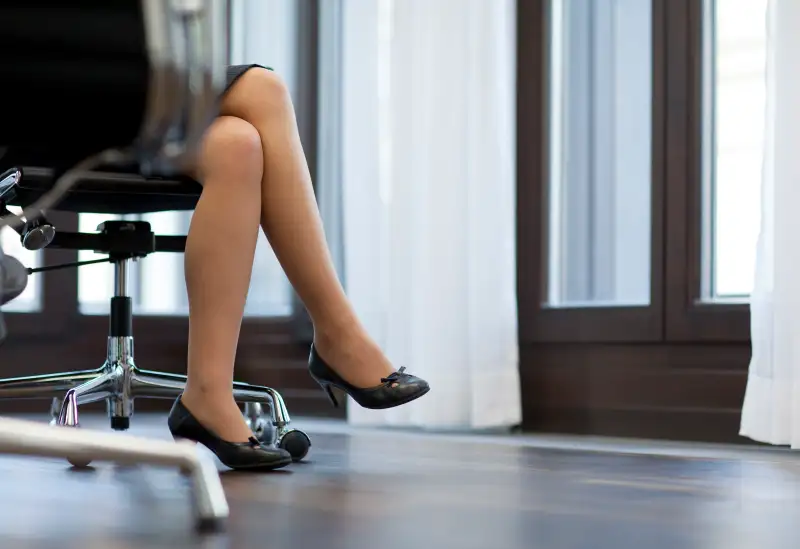 Thomas Koehler—Photothek via Getty Images
For me, picking work shoes has always been tricky business.
Before starting my nine-to-five, I imagined I'd zip around the office in power pumps every day. I've always loved the idea of wearing heels—at 5'4, I welcome a little lift, and the sound they make gives me a surge of confidence before walking into a big meeting or presentation.
But once I was in the office every day, I quickly realized that I had some major reassessing to do. Living in New York City, where you walk from your apartment to the subway to the office and back, makes sauntering around in stilettos every day an even less practical option than it would normally be.
So I went searching for a pair that could strike the right balance between comfort and sophistication.
Enter Sam Edelman's 'Telsa' d'Orsay Pointy Toe Pump.
Don't let the "pump" in the title scare you off—at three inches, this heel is manageable enough to make it from meeting to meeting, up and down multiple flights of stairs, and through my entire commute—and that's just the beginning.
The black leather option has been my go-to for nearly three years because of its versatility. The color itself is neutral, which means they work with nearly every outfit I wear to the office. But don't mistake these for plain Jane black pumps—the ultra-flattering pointed toe and open sides make them stand out, making them the perfect choice for heading straight from the office to drinks or dinner afterwards. Plus, with a mid-height heel, I never feel over- or under-dressed.
These work just as easily with dresses and skirts as they do with trousers and dark jeans—so much so that my pair has taken up permanent residence under my desk—I wear them that often.
At $130, they're priced similarly to many formal shoes, but if you're worried about forking over that much for shoes, know that this pair will go the distance. I've had the same ones for more than three years of near constant use at the office, as well as around the city—and only now have I considered replacing them. But thankfully, Sam Edelman knows not to mess with a good thing, so I can restock with the same tried-and-true style I swear by.
We've included affiliate links in this article. Click here to learn what those are.