This Major U.S. City Could Soon Give $500 to Its Poorest Residents, No Strings Attached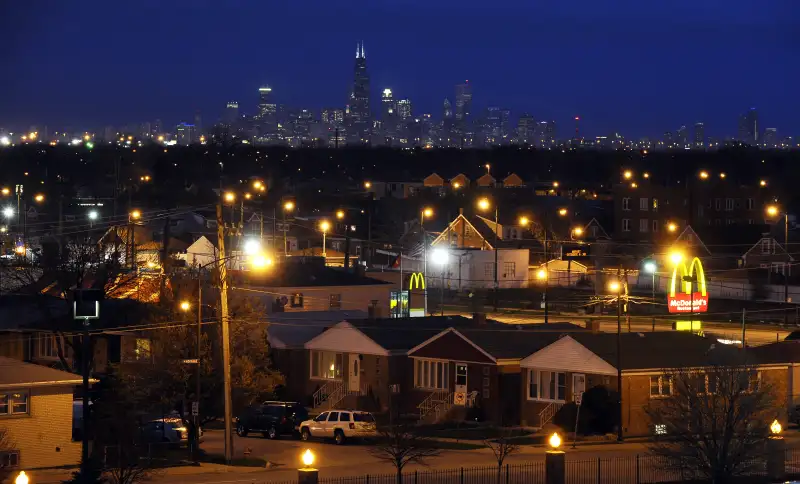 The Washington Post—Washington Post/Getty Images
Chicago could become the largest city in the U.S. to test a universal basic income program if its local government takes up a new proposal to start handing out $500 a month to some households for free.
City lawmakers have voiced support for legislation that would try a basic income scheme for 1,000 families in Chicago.
A bill, proposed by Chicago lawmaker Ameya Pawar, has started the legislative process by gaining support from 36 of the city's 50 aldermen, who vote on local laws.
Pawar spoke about his plan with news website The Intercept, where he said that he was proposing the scheme in light of the threat of automation to the workforce, and to provide a lifeline to the majority of U.S. families he said have very little money in the bank for emergencies.
The legislation will now be debated by aldermen on the city's Committee on Workforce Development and Audit.
If enough members are in favor of the plan, it will then be put before the City Council for a vote.
Chicago law means the mayor could then veto the proposal if he doesn't approve, but that in turn can be over-ruled by a two-thirds majority in the council.
Pawar told The Intercept he is hopeful that the council and mayor will support it, but it's not yet clear what the level of support will be.
A universal basic income scheme is already in place in Alaska, where up to $2,000 is given to a citizen a year from a state fund. Other parts of the U.S. are also looking to trial a universal basic income, with an 18-month trial to begin for 100 families in Stockton, Calif., in 2019.
Finland began a universal basic income trial at the beginning of 2017 that gave 2,000 unemployed Finns €560 a month, tax-free. There was a plan to expand it to cover working people as well, but the scheme was pulled in favor of other social welfare projects.
This article originally appeared on Business Insider.