This Restaurant Is Selling a $3,000 Burger That Comes With a Diamond Engagement Ring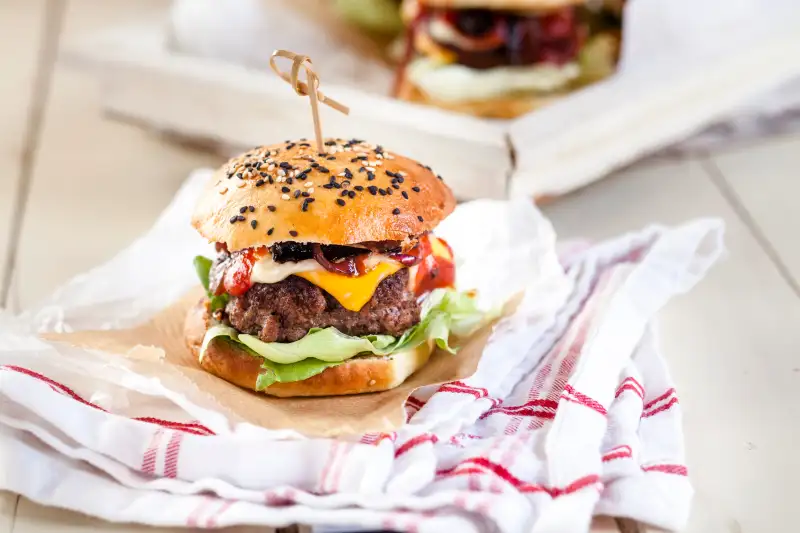 Westend61—Getty Images/Westend61
BOSTON (AP) — For $3,000, patrons at one Boston restaurant can order a burger that comes with an engagement ring on the side.
Pauli's, in the city's North End, says with 48-hours' notice, the restaurant's Big Boy burger will arrive with a 7/8 carat Neil Lane ring nestled in the bun. The ring will come framed with round diamonds and a 14 karat gold band.
The restaurant says the burger is part of a Valentine's Day special.
Restaurant owner Paul Barker says there are no confirmed orders so far, but there are several "very interested" people.