Stay Cozy With Deals up to 50% on Your New Favorite Throw Blanket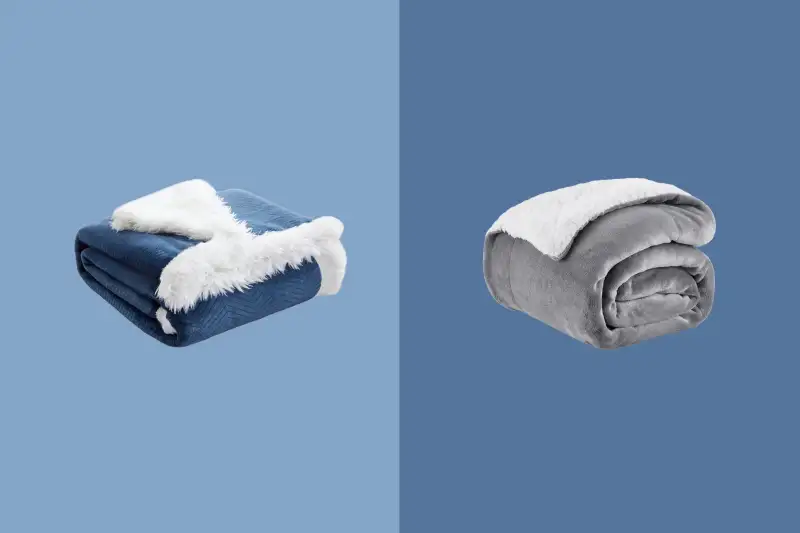 As the weather gets colder, we all need a little extra comfort in our lives. One way to stay cozy this winter is to add a throw blanket to amplify the comfort and warmth factor of any space. There's nothing quite like curling up on the couch or in bed with a warm and cozy blanket. Not only will it keep you cozy, but you'll also be able to give your home a stylish, inviting makeover on a budget. If you're looking for a great deal on a throw blanket, now is the time to get one.
We've done all the legwork for you and found the best deals on Amazon, with discounts of up to 50%. From flannel to fleece, polyester to chenille, we've found deals across a range of materials that are sure to keep you warm even on the coldest winter nights. We've also included a variety of styles and colors, so you can find something that fits your home perfectly. With blankets starting under $15, this limited-time sale has something for every budget. Hurry and get yours before the sale ends!
Sherpa Fleece Throw Blanket: $19.99 (was $25.99)
Sherpa Fleece Flannel Blanket: $26.99 (was $33.79)
Soft Fleece Flannel Throw Blanket: $13.19 (was $19.99)
Waffle Textured Fleece Throw Blanket: $15.99 (was $22.99)
Chunky Knit Chenille Throw Blanket: $47.40 (was $69.99)