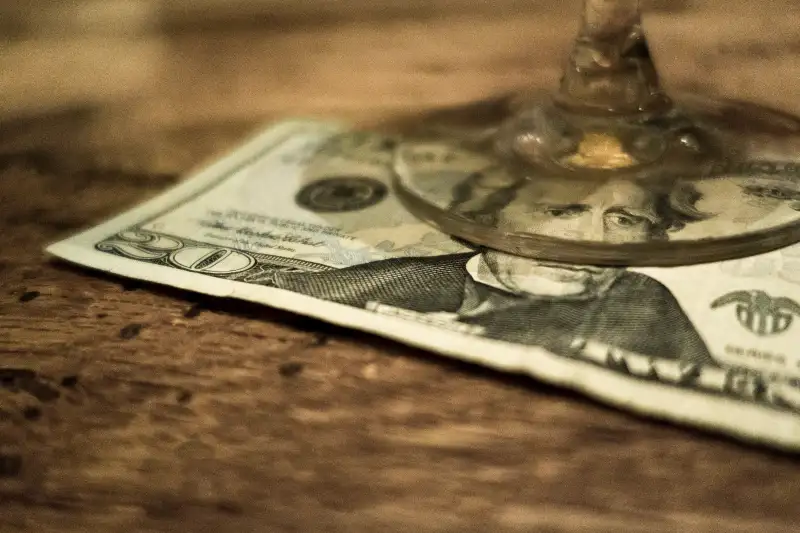 There seems to regularly be a lot of discussion about the death of tipping, but is this tradition really on its way out? Even with minimum wages on the rise, you likely want to be sure you are behaving appropriately and paying a reasonable amount so you and those in the service industry can stick to a budget and make monthly debt payments. Here's a guide to tipping the right way.
1. Basic Percentage Guide
Part of what makes tipping so frustrating is that it is not always clear how much of a tip you should leave for whom. The environment you are in dictates the tip that is expected and deserved. The wage of workers is often based on tip expectation. Servers who do behind-the-scenes work in restaurants to make your experience enjoyable or wait on your table actively are likely not earning a high hourly wage. The standard advice is to tip servers between 15% and 20% of the pre-tax bill. And the U.S. average stands at about 18%, according to a 2014 Harris poll. Ultimately, you can use your own discretion to make that decision based on your evaluation of the service.
2. Calculate Before the Discount
When you are figuring out tip based on percentage, the general rule of thumb is that you can use the pre-tax amount, but not use an after-discount amount. If you have used a coupon or got a special, it's a good idea to keep that in mind that the server put in the same effort as if you paid in full. In this case, experts generally say to provide a tip what the amount would have been without the coupon.
3. Pay If You Stay
Consider not just how your server affects your experience, but how your party affects the overall responsibilities of the server. If you take up your table for a long time or are excessively loud and needy, you may want to think about tipping a bit more because you have received more service than most would receive.
4. Irregular Scenarios
Certain people that may deserve a tip are hard at work every day and often go unnoticed. The holidays can provide a time to build goodwill with those you come in regular contact with, from a childcare provider and building doorman to the neighborhood garbage men and delivery people. These people don't get tipped regularly but can appreciate the special boost for their hard work around the holidays.
5. Observe Local Norms
Not every country (or even region) has the same tipping culture. It's a good idea to research before you arrive somewhere new how tipping works there. Some places do not require a tip and have higher wages that reflect that, some tip lower and some even tip higher. It's important to respect the tipping culture in place no matter where you are so as not to offend or leave anyone without the pay they may be relying on.
Tipping may seem like a mathematical and financial burden, but it can be the difference between whether your servers can pay bills or not. No matter what changes in tipping culture may arise, it's a good idea to do what is right for both the workers and your budget.
6. Check Your Transactions
Sometimes people make mistakes. We all do it. But when a tip is entered incorrectly, it can mean a nightmare credit card bill (seriously, here's a real story of a credit card tip gone wrong). It's important to check your transactions on your credit or debit cards regularly to make sure there aren't any mistakes. And if there are, dispute them if necessary!
More from Credit.com