The 7 Best Deals at TJ Maxx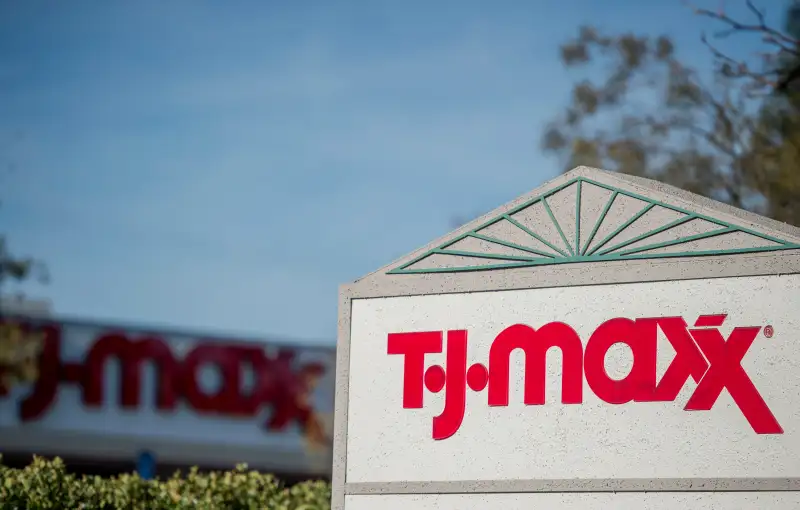 David Paul Morris—© 2015 Bloomberg Finance LP
Have you ever set foot in a TJ Maxx store only to be completely overwhelmed by the selection? While it's a great place to score designer brands at a low price, you'll get the absolute best value on these six items.
1. Designer Jeans
If designer jeans are your thing, you'd be smart to buy them at TJ Maxx and save close to 70% off the retail price. Brands that you can typically find include Jones New York, Jessica Simpson, Lucky, and Paris Blues. Surprisingly, many of the jeans you'll find at TJ Maxx are not last season's style and were just recently stocked in big department stores like Macy's and Nordstrom. According to website Mental Floss, high-end department stores buy jeans directly from manufacturers under what they term a "buy-back clause." This stipulates that all unsold merchandise is bought-back by the clothing manufacturer, then sold to TJ Maxx at a hefty discount. The savings is then passed along to you.
2. Outerwear
TJ Maxx is a great stop when you need a new winter jacket, coat, or vest. This is because they tend to carry more name brands than other discount clothing stores like Ross and Marshalls. Outerwear brands you'll typically find include The North Face, Under Armour, Burton, U.S. Polo, and Steve Madden. While they stock outerwear all year long, they obviously have more selection in early autumn. I recommend shopping early on a Wednesday, if possible, as according to an employee, most TJ Maxx locations have their price markdowns completed by midweek. Another pro tip? Shop at the end of the season. TJ Maxx marks down items even further these times of the year.
3. Handbags
Top handbag brands that are regularly stocked include Valentina, Kenneth Cole, Michaella Barri, Saint Laurent, Perlina, and Emma Fox. You'll often find these brands at close to 75% off the original retail price. According to website Racked, TJ Maxx buyers are able to secure deals on handbags by foregoing the ability to return unsold bags to the designer. This means they'll put unsold handbags on clearance and continue to reduce them in price until they're sold-out. So if you see several of the same purse on the clearance rack, be aware that they'll probably get even cheaper within the next couple weeks. It may be worth your time, and money, to come back and buy it at the lower price.
Read next: The 8 Best Deals at Target
4. Jewelry and Watches
Savings on jewelry is in the 50%–75% off range on name brands like Anne Klein, Fossil, Paz Creations, Gucci, Movado, Mia Fiore, and even Versace. Jewelry is no doubt one of the all-time popular Christmas gifts, and TJ Maxx is a great place to shop, especially for procrastinators — they receive new items right up until Christmas Eve.
5. Home Goods
If you're in the market for new kitchen, bath, or bedroom items, you'd be wise to shop at TJ Maxx and save up to 65% off name brands. A few of the designers you'll find highly discounted include Nicole Miller, All-Clad, Oneida, Cynthia Rowley, Wolfgang Puck, and Caro Home.
6. Shoes
Shoe brands like Jessica Simpson, Lucky, Keds, Nine West, Born, Adidas, Reebok, and New Balance can be found up to 70% off at TJ Maxx. Keep in mind that approximately 95% of the shoes at TJ Maxx are first-run quality. The other 5% are typically irregular and have a small flaw somewhere. Because of this, I always recommend trying on shoes and looking them over really well before purchasing.
7. Food and Coffee
Food, coffee, and other specialty goodies are often over-looked at TJ Maxx, yet provide some great values. According to Redbook's Kayla Keegan, you should shop for deals on "gift baskets, imported olive oils, handmade pastas, stainless steel cooking gadgets, and way more." She also points out that the assortment and selection gets much better around the holidays, and makes for a great place to shop for discounted gifts for the food lover in your life.
More From Wise Bread:
6 Things You Should Always Buy at Department Stores
5 Things You Shouldn't Order on Amazon