How an Unpredictable Stock Market Affects IPOs
Money is not a client of any investment adviser featured on this page. The information provided on this page is for educational purposes only and is not intended as investment advice. Money does not offer advisory services.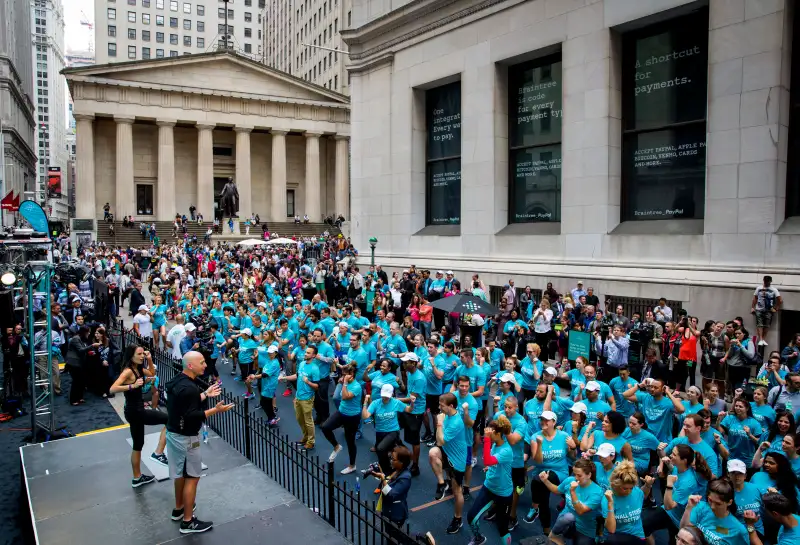 The stock market turmoil of the last five days, following weeks of broader declines that have left half of this year's newly listed stocks below their offering prices, could slow the already cooling U.S. market for initial public offerings.
Wall Street bankers, who reap rich fees from guiding companies into the public market, say it is too early to tell whether the ups and downs of this week will cause more companies to delay or cancel offering plans, especially as the end of summer is always a dead time for IPOs.
But analysts and industry watchers expect an already slowing pipeline to experience some blockages.
"The market will be slower to get going once it opens up right after Labor Day," said Kathleen Smith, manager of IPO-focused exchange-traded funds at Renaissance Capital, referring to the Sept. 7 U.S. holiday.
"Ones that will get done will have to be done at lower valuations for two reasons, because their peers are at lower valuations, and because there is going to be a higher risk premium because of volatility we've seen."
U.S. stock indexes ended slightly up for the week on Friday after five days of hectic trading, kicked off by steep plunges on Monday sparked by China's tumbling stock market.
That followed five weeks of broader market declines, which have left some high-profile listings of the past two years such as Twitter Inc, Box Inc and Etsy Inc trading below their initial offering prices. Half of all companies which debuted in 2015 are now trading below their IPO price, according to Thomson Reuters data.
There are notable exceptions, such as gourmet burger chain Shake Shack, which has more than doubled since its IPO in January.
But the figures make somber reading for the dwindling number of companies looking to go public. Through July of this year, about 174 companies had filed their intention to go public, a 33% decline from the 260 companies that had filed at the same point last year.
Even before the current market turmoil, 39 companies had withdrawn their IPO plans, compared with 32 at the same point last year. More may join them.
Some appear to be delaying going public so they can take advantage of a strong private capital market. Or they may consider repricing their offering if they don't want to pull out of an IPO, said Francis Gaskins, president of research firm IPO Desktop Premium.
The outcome for IPOs will ultimately depend on how markets behave over the coming weeks.
"Volatility is the enemy of IPOs," said Daniel Klausner, who leads the capital market advisory practice at PwC. "When you've got that much volatility it's hard to get a handle on valuation."
--Additional reporting by Lance Tupper