Tony Robbins' Secrets to Achieving Financial Freedom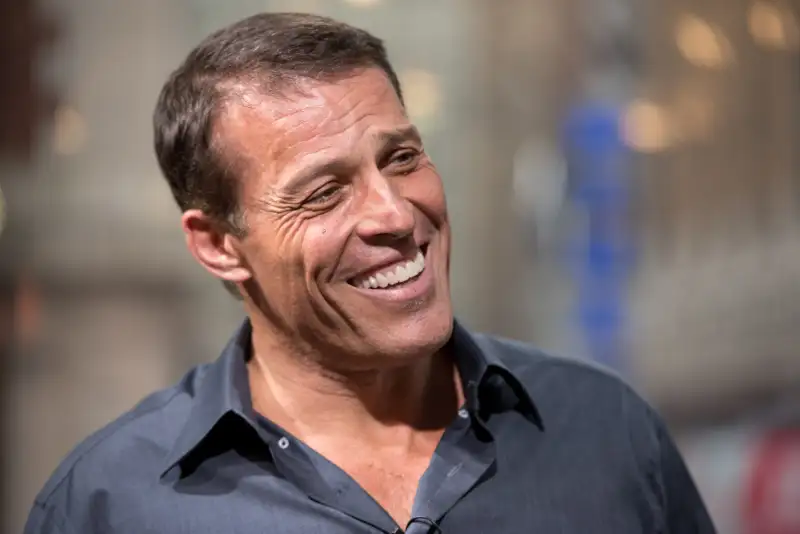 Noam Galai—Getty Images for Extra
If you are going to learn life lessons from anybody, it may as well be someone who owns a 525-acre private island in Fiji.
That is the enviable life of Tony Robbins, the success coach whose books and seminars have motivated people for decades.
For the latest in Reuters' "Life Lessons" series, Robbins reveals his own history with money, how he went from penniless to riches, and what being wealthy really means.
Q: What early lessons about money stuck with you?
A: Growing up, my family was totally broke. There were always fights over money, which produced a tremendous drive in me to be able to provide for my own family. So I started investing. I made my first investment in real estate at age 18. The interest rate on that mortgage was 18 percent! But it got me in the game. If you don't invest early on, you lose.
Q: As you established your career, what did you learn about handling wealth?
A: Don't think in terms of taking huge risks to get rewards. Think about the least amount of risk for the greatest reward, and be extremely disciplined in that. I also learned about tax efficiency. As investors, we have been taught to focus on returns, but it's not what you earn that matters, it's what you keep. Tax efficiency is the quickest way of being financially free, and can be the equivalent of years of earnings.
Q: How did you set up the right financial team around you?
A: When it comes to partners and building my team, I've learned to be extremely selective. Some of my biggest mistakes in business have been picking the wrong partners at different stages, and not understanding what somebody really needed or wanted out of a situation. So it is important that you are aligned and have the same goals.
Q: Have you made any money mistakes along the way?
A: Plenty. The worst was investing in penny stocks. I was about 25 years old, and living in Marina Del Rey, California. I was in a wealthy area one day and met a woman who was driving a Rolls Royce, who told me that her husband owned a penny stock investment firm. So I asked her if she had any investing tips. I took her advice and put my money in those stocks. And I lost everything.
Q: How would you define 'rich'?
A: Abundance is a mindset, not a dollar amount. Cultivate gratitude for the things you have now and everything that is added will feel like a bonus.
Q: What drives you to give, in terms of philanthropy?
A: As a child, money was always a source of stress. On Thanksgiving Day, when I was 11 years old, something happened that profoundly changed my life. As usual, there was no food in the house, and my mom and dad were yelling at each other.
I heard someone knocking at the front door, and there's this man standing there with big bags of food and an uncooked turkey. I could hardly believe it.
My father always said that nobody gave a damn about anybody. But all of a sudden, someone I didn't know, who wasn't asking for anything in return, was looking out for us.
It made me realize that strangers care. And so, I started caring about strangers. When I was 17, I fed two families. Last year alone, I provided over 100 million meals to families in need through Feeding America.
Q: Where do people get tripped up on the subject of money, going by your experience of what makes them tick?
A: A lot of people think that you need a huge sum of money to invest, but the most important thing is to get started with whatever you have.
Q: What money lessons would you pass down to your own kids?
A: No amount of money will ever make you wealthy. The secret to wealth is gratitude. When you realize that you already have the resources you need to bring your vision of financial freedom into reality, you look at the world differently, you make different decisions, and you do the kinds of things that actually put you on the path toward the wealth you desire, without fear or doubt that you will reach your goals.