These Are the Top 10 Housing Markets for 2023, According to Economists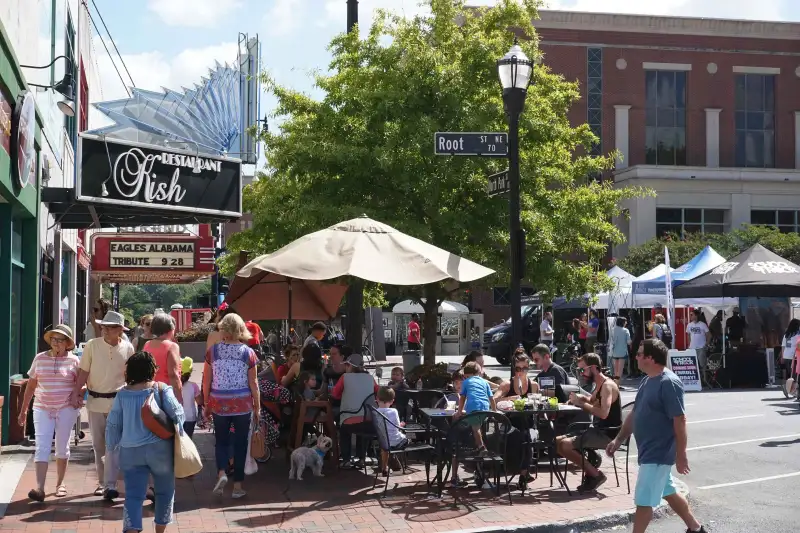 Most experts agree that the housing market will continue to cool next year as mortgage rates remain high — but that doesn't necessarily mean lower prices and less competition are coming to every city in the U.S.
With borrowing costs soaring and many potential homebuyers priced out of larger cities, some smaller metropolitan areas are primed for a surge in popularity next year.
These are the top 10 housing markets that the National Association of Realtors (NAR) expects to outperform other cities in 2023:
Atlanta-Sandy Springs-Marietta, Georgia
Raleigh, North Carolina
Dallas-Fort Worth-Arlington, Texas
Fayetteville-Springdale-Rogers, Arkansas-Missouri
Greenville-Anderson-Mauldin, South Carolina
Charleston-North Charleston, South Carolina
Huntsville, Alabama
Jacksonville, Florida
San Antonio-New Braunfels, Texas
Knoxville, Tennessee
Economists at NAR identified these cities using 10 key criteria, including their relative affordability compared to other parts of the country, strong job opportunities, fast population growth and ample inventory.
Notice a trend? Southern cities attracted lots of new transplants during the pandemic as homebuyers sought out more space and lower living costs. Atlanta, which took the top spot, was also ranked first on Money's 2022 list of the Best Places to Live, where we highlighted its booming jobs market, diverse population and world-class cultural attractions.
Where is the housing market headed in 2023?
"The demand for housing continues to outpace supply," NAR Chief Economist Lawrence Yun said in a news release. "The economic conditions in place in the top 10 U.S. markets, all of which are located in the South, provide the support for home prices to climb by at least 5% in 2023."
On a national level, Yun said he expects home prices to rise just 0.3% to $385,000 next year, compared to a 9.6% gain over the course of this year.
Some experts expect more growth: In her 2023 housing market forecast, Realtor.com Chief Economist Danielle Hale predicted a 5.4% bump in home prices next year.
And some disagree entirely. In October, economists from Fannie Mae forecast that home prices would fall 1.5% in 2023, citing the effect of a prolonged period of high mortgage rates. Meanwhile, analysts from Wells Fargo have said they expect prices to fall a whopping 5.5%.
The reason? The same pressures that are likely to slow the economy down next year — think: higher interest rates and a slowing job market — will undoubtedly weigh on the housing market, too.
More from Money:
Your Home May Lose Value in 2023. Should You Worry?
6 Hacks to Get Around Sky-High Mortgage Rates
Home Sellers Are Taking Listings off the Market in Record Numbers as Buyer Demand Fizzles