Toys 'R' Us Just Filed for Bankruptcy. Here's What Happens to Your Gift Cards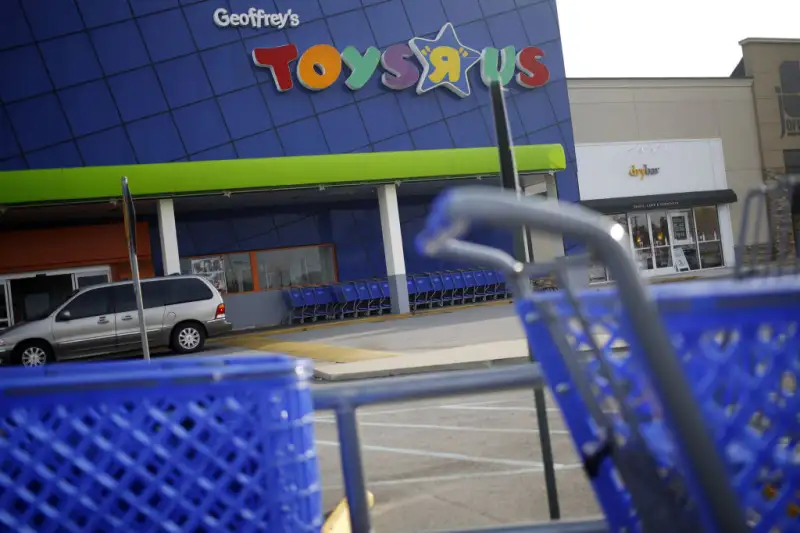 Bloomberg—Bloomberg via Getty Images
Toys 'R' Us has filed for bankruptcy, but the iconic toy retail chain said it will keep its stores open and continue honoring gift cards and loyalty programs, especially during the holiday season.
The company announced late Monday that it has filed for bankruptcy protection to restructure $5 billion of long-term debt as it struggles with intense competition. Ahead of the holiday gift-buying rush, the retailer urged customers to keep shopping online and in its roughly 1,600 Toys 'R' Us and Babies 'R' Us brick-and-mortar stores around the world.
"As the holiday season ramps up, our physical and web stores are open for business, and our team members around the world look forward to continuing to put huge smiles on children's faces," Dave Brandon, the company's chairman and CEO, said in a statement.
Brandon also said shoppers should expect the company's loyalty programs and gift registries to "continue as normal." The company, which has been around since 1948, said it also expects to keep honoring return policies, warranties and gift cards.
In a separate statement, a Toys 'R' Us spokesperson said the company plans to hire thousands of workers during the holiday season.
"Today marks the dawn of a new era at Toys 'R' Us where we expect that the financial constraints that have held us back will be addressed in a lasting and effective way," Brandon said. "We are confident that these are the right steps to ensure that the iconic Toys 'R' Us and Babies 'R' Us brands live on for many generations."