Here's What Happens If You Don't Let Toys R Us Scan Your ID When Making a Return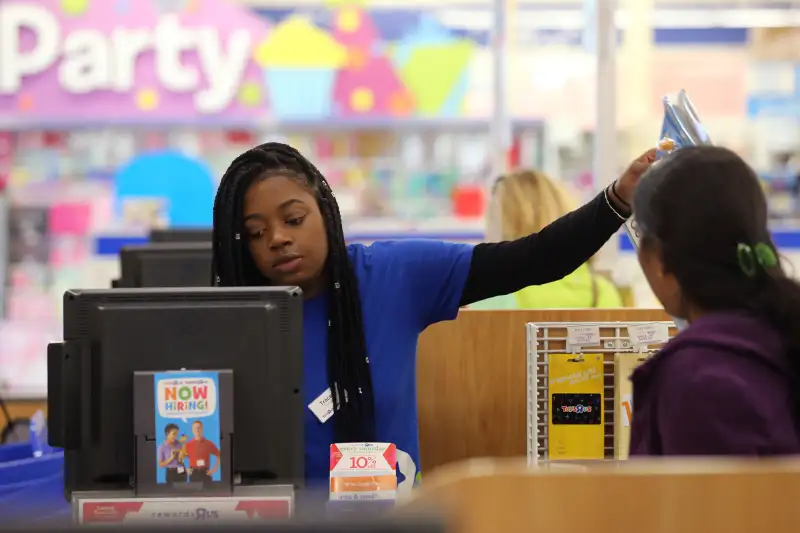 Bob Andres—Atlanta Journal-Constitution/AP
Should you have the misfortune of being parent to a child who received a defective or unwanted toy from Santa Claus this year, you may be faced with the daunting prospect of returning said toy to Santa's shop -- or perhaps Toys R Us.
When you do, a clerk will ask to scan your government identification card. And if you are uncomfortable with such a step being taken and you refuse, it's likely you'll leave the store with no refund or exchange, and the same broken toy Santa gave your kid.
"I left the store with the defective toy car and one unhappy child," said Susan Harper, after she refused to allow a Toys R Us in suburban Paramus, N.J., to scan her government ID while making a return, according to NJ.com.
Harper objected to the fact that though the store's stated refund policy notifies customers that they will be required to show a valid ID, it doesn't explicitly say that the ID will be scanned, merely that it will be "retained." She offered to show a store clerk her ID and allow the employee to record her address and driver's license number, but didn't want her license scanned. That wasn't good enough for the story, however.
"Moreover, they provide customers with zero information about what they do with your info and how it is stored," she said. "This is misleading to the consumer, especially in a day when we all confront identity theft."
Toys R Us responded to questions from NJ.com, explaining that the store retains ID information and gives it to The Retail Equation, a service retailers use to identify serial returners and protect against fraud.
As NJ.com notes, identity theft affected 17.6 million people in 2014, according to the Bureau of Justice. According to another study, more than $16 billion was stolen from 12.7 million identity theft victims in 2014. On the other hand, The Retail Equation says return fraud and abuse costs businesses $10.8 billion every year.
[NJ.com]