These Are Our Favorite Snacks From Trader Joe's — and They're All Under $3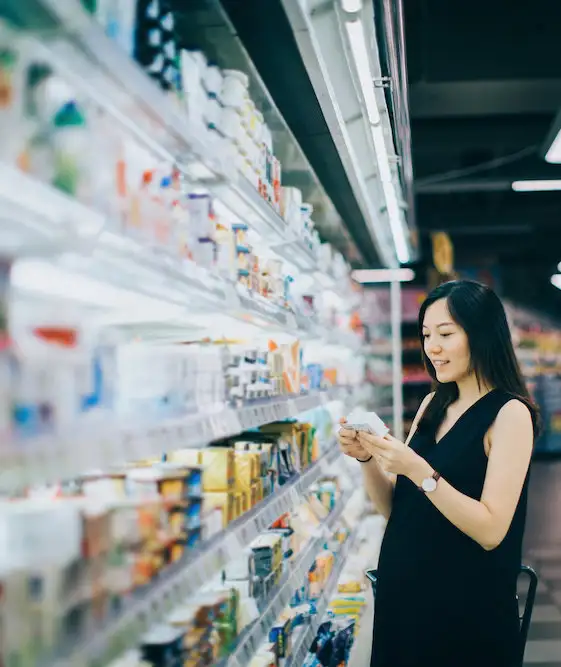 Walk the frozen foods aisle at Trader Joe's and you'll see stacks of crackers (and cookies!) just above the freezers. It all looks so good. But here's the thing: With so many Trader Joe's snacks to choose from it's hard to know which ones are the best. So, on a recent trip there, we did some research and discovered four hidden gems that we can't stop snacking on.
---
1. Crispy Crunchy Mochi Rice Nuggets
It's like nothing I've ever had before but everything I want now. You can count the ingredients of this Japanese Trader Joe's snack on one hand, and the main ingredient is rice. These nuggets are light, crunchy, and salty and made from the same type of rice used in the ice cream treat, mochi. Can't. Stop. Eating.
To buy: $2.99 at Trader Joe's
---
2. Cornbread Crisps
These diamond-shaped crisps do taste just like cornbread. They're slightly sweet but the touch of sea salt makes me want to dip them into any savory dip imaginable. (A bowl of chili to enjoy these with wouldn't be too bad either!) It's like having a batch of cornbread ready (without the baking!).
To buy: $2.49 at Trader joe's
---
3. Whole Grain Crisp Bread
Love seeds? These very crunchy flatbread squares are made with sunflower, flax and sesame seeds in Norway. Seasoned lightly with salt and herbs, this seedy treat is delicious with nut butters, cheese, or yogurt. I'd have these for breakfast, lunch, or as a dinner side any day!
To buy: $2.99 at Trader Joe's
---
4. 3 Seed Beet Crackers
These gluten-free crackers taste more like tortilla chips, because they're made with corn. (They also come in sweet potato and both are excellent!) Flax and chia seeds mingle with black sesame seeds and the beet flavor is subtle. Dip these in salsa, hummus, or corn dip (they go down easy on their own, too!).
To buy: $1.99 at Trader Joe's
This article originally appeared on RealSimple.com.