5 Travel Costs Frugal People Never Pay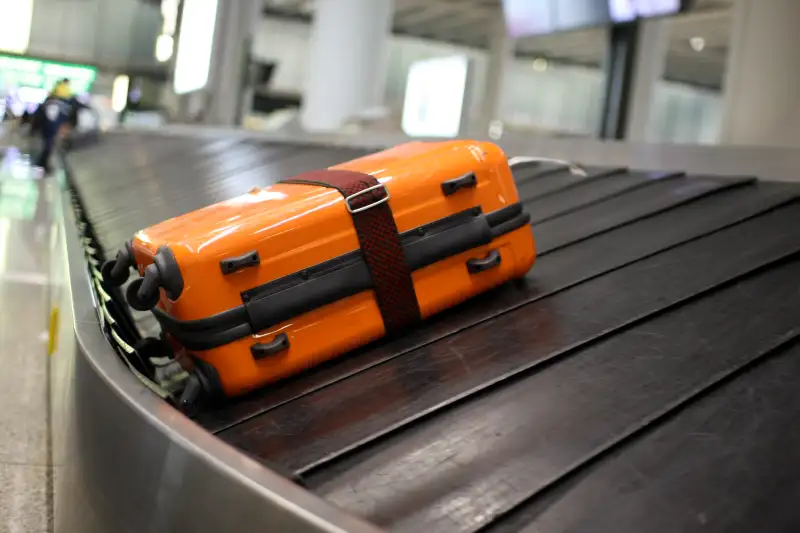 Photography by Simon Bond—Getty Images
Most people shy away from the idea of traveling because they think it'll be expensive.
In reality, traveling doesn't have to be. If you make it a priority, if you are smart with where and how you spend your money, even the most extravagant-looking trip is within the realm of possibility. It can be even cheaper if you know what upsells and traps to avoid.
Here are five travel expenses frugal people don't pay so you can make your next vacation more affordable.
1. Luggage Fees
Frugal people are typically practical people and as such, they tend to pack accordingly. Bring only what you need and no more.
This helps you avoid any extra luggage fees, whether it's spending extra to bring two cases instead of one, or over-packing one to the point of paying extra for each pound over the limit.
Be sure to check the restrictions beforehand so you're not hit with any surprises. Some airlines are very strict about carry-on dimensions!
Also, when you price flights, remember the luggage rules because one bag fee can turn the cheapest flight into the most expensive one.
2. Convenience Food
We all need to eat! One of the biggest expenses on any trip is food. You can save a lot by living like a local and going to the grocery store instead of restaurants every meal.
Get lodging that has a full kitchen, or at least a microwave or toaster oven, and a fridge. This can save you a ton if you're staying at a place for a week or more. Bonus points if you're staying with a group of people and can split the grocery bill and cooking duties.
If a kitchen isn't possible, look for lodging that offers complimentary breakfast, or at least a cocktail hour.
Additionally, whether you're traveling by air or by car, packing snacks is always a good idea. Airlines charge a pretty penny for food outside of what's complimentary on the plane and buying food at the airport comes at a high premium.
Read More: The Best Hotel Rewards Credit Cards in America
3. Full-Price Airline Tickets & Hotel Stays
The ultimate way to be frugal with travel is by not paying for airline tickets or hotel stays. Seasoned "travel hackers" take advantage of travel credit cards and their big sign-up bonuses to travel the world for free. These points and miles translate into free flights and hotel stays.
Look into the various rewards programs out there, especially with your favorite airline or hotel chain. You can potentially save hundreds of dollars on the two biggest expenses associated with travel by signing up. Many loyalty cards and programs come with additional perks like free luggage and priority boarding, too.
Taking advantage of these types of rewards can offer big savings on any vacation. It could even get you to Disney World for free if you coordinate it properly.
Read More: How to Pick an Airline Miles Credit Card
4. Small Incidentals
How many times have you gone on vacation, only to realize you forgot a phone charger, toothpaste, razor or even worse, clothing or shoes?
What if the hotel is out of toiletries? Then you're running to the nearest store to find what you forgot. That's an extra expense you didn't account for, plus possibly having to pay for transportation.
The best solution to this is to create a checklist of everything you need to take with you on trips. Review the list as you're packing and you won't forget anything.
If you do, ask if the hotel provides any complimentary items for forgetful travelers. I've often forgotten a razor and most hotels will provide one free of charge. It'll be a single blade disposable razor, but it's better than nothing.
Read More: Chase Sapphire Preferred Review: Your Ticket to Better Travel Rewards
5. Upsells & Upgrades
Unless rewards points can cover an upgrade, most frugal travelers opt for the cheapest seats. They avoid all the upsells as they're booking their flight and select only what they need.
Beware of airlines that sell cheaper tickets but make up for it with fees on everything from bags to peanuts. You could end up tacking another $50 to $75 worth of charges on top of your ticket price.
The Rule of Thumb for Traveling Frugally
Being frugal involves practicality and focusing on the big picture. What's the purpose of your travel? Is what you're considering buying adding to the overall value of your trip? Is it a make it or break it situation?
If the answer is no, consider skipping it. The best thing you can do to ensure your travels are frugal is to prepare beforehand. You're already halfway there!