Stylish and Practical: Shop Amazon's Trending Kitchenware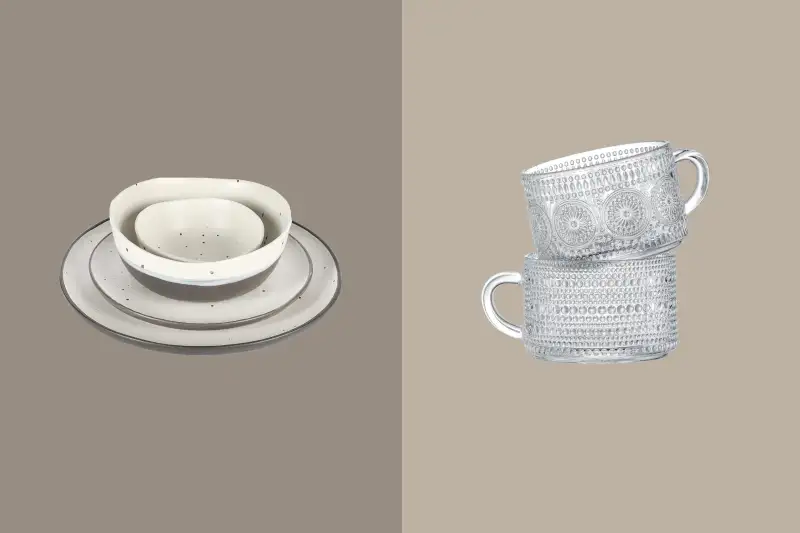 If you're looking for the perfect kitchenware to add some style and chic to your home, Amazon's got you covered with its popular selection of kitchenware. Whether you're a master chef or a complete novice in the kitchen, we've found something for everyone. From cocktail glasses to silicone cooking sets, insulated glass cups and more, these are currently the hottest deals on Amazon, with discounts up to 30%.
Whether you're interested in complete dinnerware sets or one-off pieces, we've got options that are both stylish and practical. You're sure to find something that fits perfectly into your kitchen aesthetic and helps you to create delicious meals. So, let's take a look at Amazon's selection of trendy kitchenware and get cooking!
Rhinebeck Double Bowl Dinnerware Set: $65.58 (was $74.99)
Charcuterie Board, Cheese Board, and Knife Set: $56.99 (was $69.99)
Pistachio Classic Mixing Bowl Set: $23.99 (was $32.99)
Vertical Stripe Stemless Cocktail Glass Set: $25.99
Double Wall Insulated Glass Espresso Mug Set: $16.95 (was $23.95)
Vintage Embossed Glass Coffee Mug Set: $26.99 (was $29.99)
14-Piece Silicone Cooking Utensil Set: $27.97 (was $32.99)
Modern Decorative Ceramic Cooking Spoon Rest: $15.99