4 Tricks to Avoid Overage Charges on a New iPhone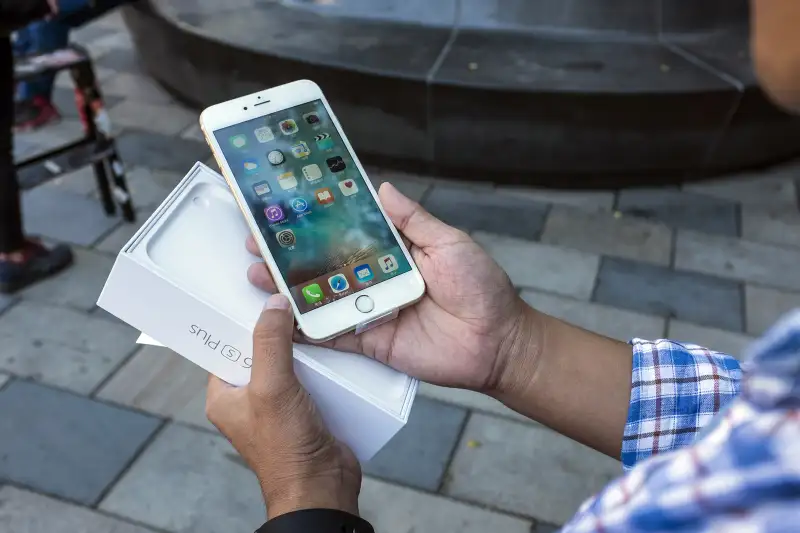 Jiwei Han—Zuma Press, Inc./Alamy
Q: I just got the new iPhone with the cheapest plan I could find. I'm already nervous about all the money I'm spending, so I'm wondering if there are settings I can use to make sure I avoid overage charges?
A: Well, the good news is that amidst all this constant reshuffling of phone plans by the big-four carriers here in the U.S., we've finally landed on standard plans generally offering unlimited voice minutes and text messages, with cellular data now being the most variable cost each month.
I'm not sure which provider you're with, but the cheapest plans on each of the big networks provide the following buckets of data:
AT&T: 300 megabytes
Sprint: Unlimited
T-Mobile: 1 gigabyte
Verizon: 1 gigabyte
Some quick notes—read this part really fast in your head as though it's fine print: If you go over your 300 megabytes with AT&T, it'll cost you $20 for an additional 300 megabytes but any data you don't use will roll over for use during one additional billing cycle if you need it. Sprint offers unlimited data while you're on the Sprint network, which is a mighty fine deal as long as you have decent coverage where you live. T-Mobile offers one gigabyte of high-speed data but doesn't charge you for overages; instead, your data speed slows down considerably for the rest of your billing cycle. Verizon charges $15 for an additional gigabyte if you go over.
So we're not so worried about voice and texting since those are unlimited across all four carriers. We do want to keep an eye on data, however; especially if you're with AT&T or Verizon and especially if you're on that 300-megabyte AT&T plan.
Here are a handful of tricks to stave off overages.
Read next: If You Upgraded to iOS 9, This Trick Will Save You from Data Overages
1) Keep an Eye On Your Data Usage
In the Settings > Cellular section of your phone, you'll notice a "Cellular Data Usage" heading. This will tell you how much data you've used, but you've got to be diligent about resetting it each time your billing cycle resets. You can reset it by scrolling all the way down to the bottom of the page and tapping the "Reset Statistics" button. Remember to do this each time your billing cycle starts over and you'll have a pretty good idea of how much data you're using each month.
You can also check your usage manually for a more precise number: AT&T users dial *DATA# (*3282#), Sprint users text "usage" to 1311, T-Mobile users dial #WEB# (#932#), and Verizon users dial #DATA (#3282).
2) Turn Off Wi-Fi Assist
In the same Settings > Cellular menu, scroll almost all the way to the bottom. You'll notice a "Wi-Fi Assist" setting. If this is on, you can safely turn it off. When it's enabled, it compensates for shaky Wi-Fi connections by using your cellular data connection to help carry the load. It's a nice feature, but it's not totally necessary, so feel free to turn it off and save some bandwidth.
3) Only Use Cellular Data for Certain Apps
We'll stay in the same Settings > Cellular menu, but scroll up a bit to your list of apps under the "Use Cellular Data For:" heading. If you only use certain apps when you're at home and connected to Wi-Fi—Netflix, for instance—you can switch their sliders to the off position. This will ensure that bandwidth-intensive apps only use your Wi-Fi connection.
4) Prevent Apps From Sipping Data All Day
This tip helps cut back on data usage and pulls double duty as a great battery-saver as well. Head over to Settings > General > Background App Refresh and disable any apps you don't want constantly updating themselves all day. This means that the next time you open Facebook, for instance, it'll churn for a bit as it pulls down new posts instead of having the most recent posts ready to go. If you really want to cut back on data usage and maximize your battery life, you can flip the switch at the very top of the menu to turn off Background App Refresh for all your apps.
Read next: Use this tool to find the best cellphone plan for you.
Doug Aamoth lives in Boston and has spent more than two decades in the technology industry, working for consumer electronics retailers, support centers, startups, internet security providers, and media companies.