Trump Cabinet Official Appears to Be Spending $139,000 on His Office Door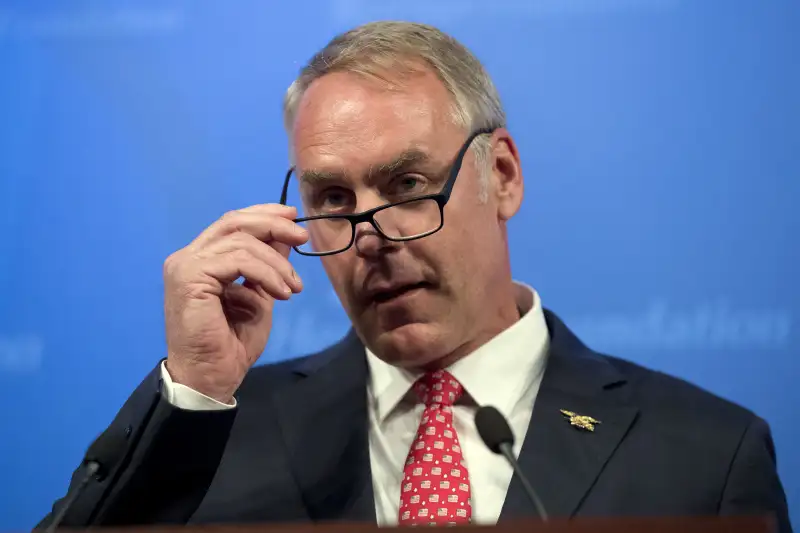 AP/REX/Shutterstock—AP/REX/Shutterstock
(WASHINGTON) The Interior Department is spending nearly $139,000 to upgrade three sets of double doors in the office of Secretary Ryan Zinke (ZIN'-kee).
Spokeswoman Heather Swift says Zinke was not aware of the contract for the work prior to a request for information from The Associated Press. Swift said the work was requested by career staffers as part of the decade-long modernization of the historic building.
She said Zinke agrees the price for the work sounds high, and that preservation requirements and procurement rules raised the cost. The work also includes new locks to improve security.
Zinke is among several Trump Cabinet officials under scrutiny for questionable spending. He spent $53,000 on three helicopter trips last year, including one to go on a horseback ride with Vice-President Mike Pence.