The Big Risk Hiding in Trump's Plan to Cut the IRS Budget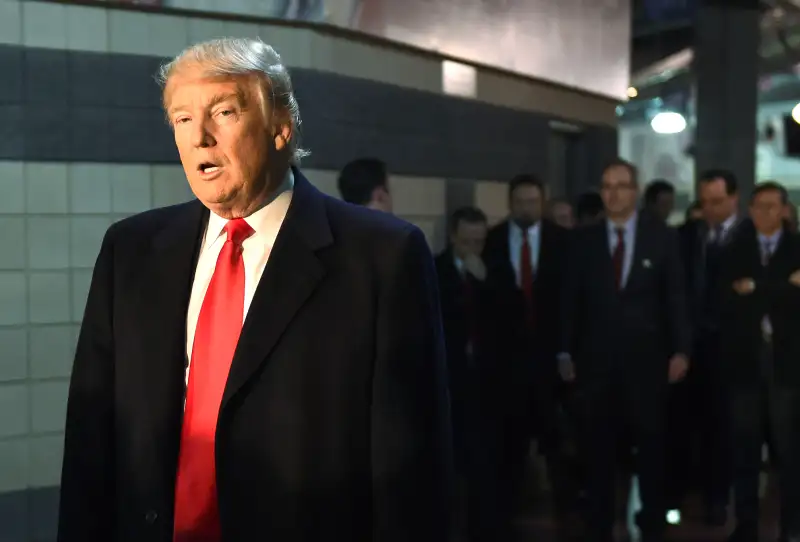 TIMOTHY A. CLARY—AFP/Getty Images
With President Trump looking to for way to cut government waste, the Internal Revenue Service seems like an inviting target. But cutting the IRS's budget could backfire, costing the Treasury far more than it saves, while also creating headaches for taxpayers.
Inevitably the butt of jokes and the bogeyman in taxpayer horror stories, the IRS has long drawn Americans' contempt. When the Pew Research Center polled Americans about their attitudes toward 13 government agencies recently, the IRS finished dead last. What's more, political pressure on the agency has increased since 2013, when Republican lawmakers accused it of giving unfair scrutiny to Tea Party groups.
The Trump administration initially appeared ready to rise above partisan wrangling, with Treasury Secretary Steve Mnuchin saying he planned to add staff and update the IRS's technology. Now, however, the White House appears to have reversed course. Budget documents reported by The New York Times call for slashing the agency's budget by 14%, as part of a move to rejigger federal spending and increase the defense budget.
Targeting the IRS may be good politics — but it's not as simple as it sounds. For one, the notion of the IRS as a bloated federal bureaucracy with fat waiting to be trimmed may be outdated, if indeed that was the case. Partly as result of Republican anger over the treatment of the Tea Party, the agency has already endured significant belt-tightening over the past six years.
Last year the IRS received $11.2 billion from Congress, down 17% from 2010, after adjusting for inflation, according to a report by the Center on Budget and Policy Priorities, a left-leaning think tank. Those cuts have shrunk the IRS staff by 14%, to 81,600 from 94,600 in 2010.
And though the IRS has never been known for customer service, a shrinking budget has only made the situation worse. While taxpayers waited an average of 10.8 minutes when they called the IRS seven years ago, that wait had grown to nearly 17 minutes in 2014, according to a Government Accountability Office report published that year.
Understaffing has also made it harder for the IRS to catch tax scofflaws. The IRS audited just 0.8% of tax payers in 2015, the smallest percentage in more than a decade.
You might be tempted to cheer — after all, no one relishes an audit.
But fewer audits ultimately means less money collected from those who lawfully ought to pay more. That lost revenue dwarfs the savings the government is likely to wring from agency through trimming staff. By reducing the number of audits in post-2010 belt tightening, the IRS has missed the chance to collect $7 billion to $8 billion a year in revenue owed to the government, the agency estimates.
That's far more than the 14% of budget the IRS has saved. Indeed, every $1 invested in the IRS budget produces $4 in revenue, said IRS Commissioner John Koskinen last year: "Essentially, the government is forgoing billions to achieve budget savings of a few hundred million dollars."