Warning: Your Free TSA PreCheck Is About to Disappear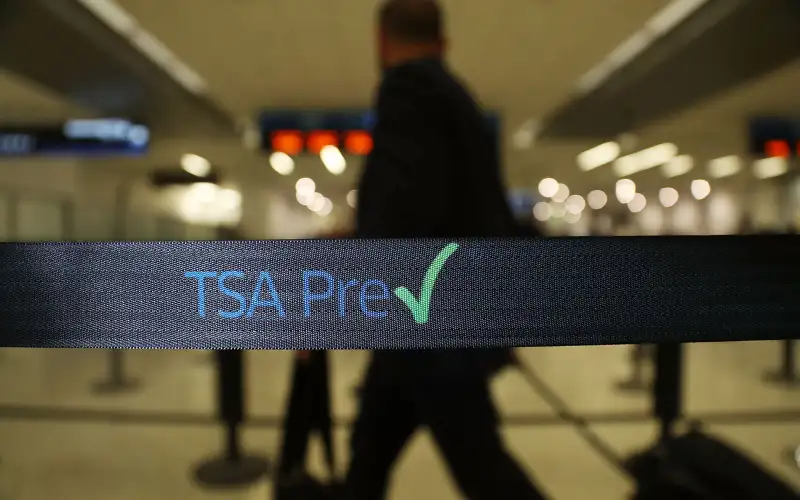 The Transportation Security Administration announced that it is going to start getting more selective about who can pass through the PreCheck expedited security line.
Starting next month, the TSA will "significantly reduce access to TSA PreCheck expedited screening for non-enrolled travelers," an agency spokesperson told Travel + Leisure in an email.
This doesn't mean that passengers who have not enrolled in PreCheck will never be allowed through again—it just means that these passengers will not receive free access as often as they may be used to.
Limiting passengers allowed through PreCheck signals a "natural progression" in the program, the agency said. In the future, they will only allow enrolled or pre-vetted passengers (or those screened by K9s) through the line.
Passengers not enrolled in PreCheck have previously been ushered through in a variety of ways. Some passengers are vetted, risk-assessed, and allowed to pass through expedited screening on a flight-by-flight basis.
When normal lines become too congested, the TSA sometimes allows travelers without a Known Traveler Number to pass through PreCheck. However the agency does not predict that tightening limits for PreCheck will affect line lengths at airports.
The announcement comes after the TSA added 11 more airlines to the program. A total of 30 airlines now participate in the program. So far 12 million people have registered for TSA PreCheck, which falls behind the agency's goal of enrolling 25 million people by 2019.
"TSA strongly recommends that frequent flyers (three or more round trips per year) enroll in a DHS trusted traveler program such as TSA PreCheck Application Program or Global Entry to obtain access to expedited screening when going through airport security," the agency told T+L.
This article originally appeared on Travel + Leisure.