Why You Shouldn't Get a Flu Shot from Uber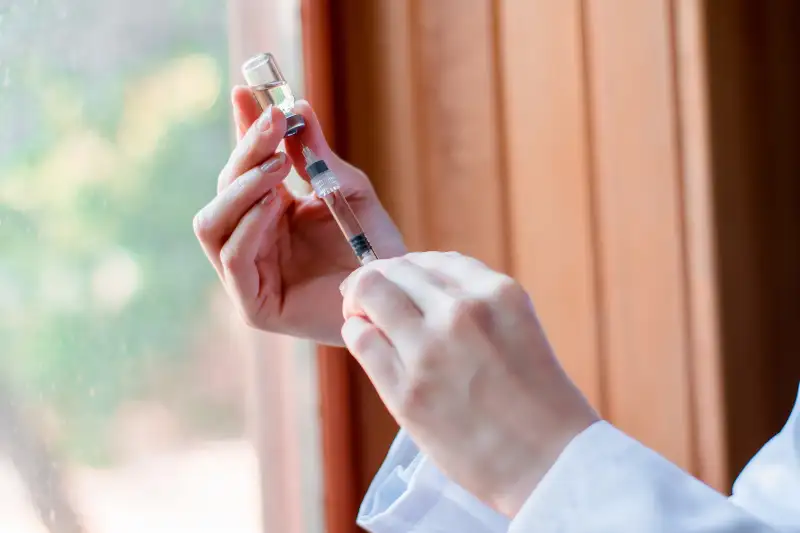 On Thursday only, Uber will send you a nurse. UberHEALTH is driving registered nurses to administer flu shots between 11 a.m. and 3 p.m. in more than 35 cities across the United States.
For $10, a nurse will arrive with a "wellness pack" that includes a water bottle, tissues, hand sanitizer, totebag, and lollipop (just like at the pediatrician's office!). The nurse can administer up to 10 flu shots, so your friends can get vaccinated too.
Getting a flu shot is a great idea. If you get the flu, a doctor's visit can easily cost $80 to $100, and that's not even considering the work time you miss while you're sick. Plus, who wants the flu? The shots protect you against three or four common viruses this season, and can make your symptoms milder if you do get sick, according to the Centers for Disease Control.
Here's the only downside to hopping on the Uber offer: You can get a flu shot somewhere else for free! Under Obamacare, the flu shot is a covered preventive care benefit, which means you'll owe no co-pay if you're insured. Just make sure you get the shot from your doctor or another health care provider in your network. Why pay $10 for a shot when you can pay $0?
Well, one reason might be that a lot of Americans are, frankly, lazy. John Brownstein, an epidemiologist at Boston Children's Hospital and Harvard Medical School, told the Washington Post that 80% of the people who got the flu shot from Uber last year said that they wouldn't have gotten the vaccine if Uber hadn't sent a nurse right to them. "They're not opposed to the vaccine," Brownstein told the Post. "It's just not part of their routine."
If that sounds like you, then by all means spend the $10 and get your flu shot from Uber today. It's a worthwhile investment if it will prevent you from getting sick. And don't forget the lollipop!
With minimal effort, though, you can save that $10 and still get vaccinated. Just make an appointment with another in-network health care provider before flu season arrives in full force.
Correction: This post has been updated to reflect the fact that UberHEALTH is offering flu shots on Thursday, Nov. 19, not Wednesday Nov. 18.