The IRS Is Giving Special Tax Refunds to Americans Who Were Unemployed Last Year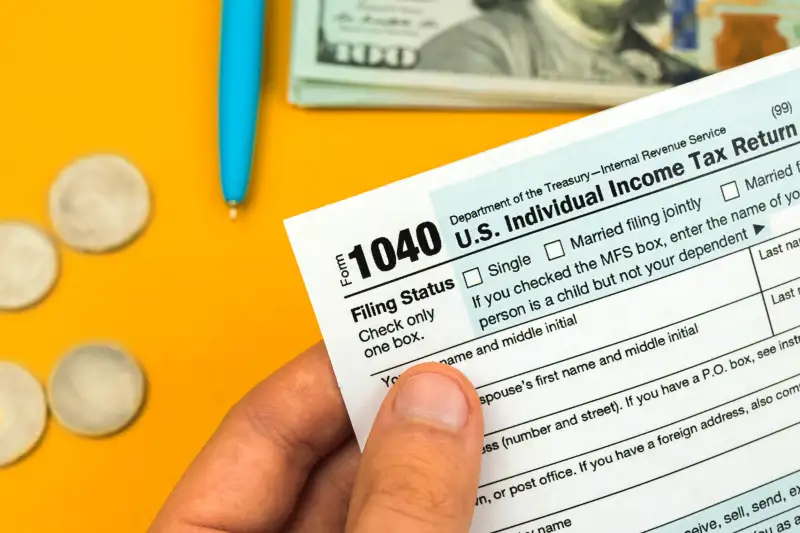 If you collected unemployment benefits last year, you could be in for a bigger tax refund.
Starting in May, the IRS will send refunds to taxpayers who filed their 2020 tax returns without claiming a new tax break on unemployment benefits, the agency said in a statement Wednesday. The tax break was part of the $1.9 trillion stimulus package passed earlier this month: those receiving unemployment benefits do not need to pay federal income taxes on the first $10,200, as long their 2020 adjusted gross income was less than $150,000. (For married couples in which both spouses collected unemployment benefits and their combined income is less than $150,000, taxes could be waived on up to $20,400 of benefits.)
The new law came as many were being hit with surprise tax bills on their jobless benefits.
For taxpayers who have already filed their 2020 taxes and figured their tax based on the full amount of unemployment compensation, the IRS will determine the correct taxable amount of unemployment compensation and tax, the agency said. Anyone who overpaid in taxes will either be refunded or have their payment be applied to other outstanding taxes owed.
Refunds will continue into the summer. First, the agency will do calculations for taxpayers who are eligible for the tax break on up to $10,200 of benefits. Then, the agency will adjust tax returns for married couples who are eligible for the exclusion of taxes on up to $20,400, as well as those with more complex tax returns.
The agency reaffirmed that those who have already filed their taxes should not file an amended return, unless the calculations make them newly eligible for additional federal credits, like Earned Income Tax Credit (EITC) and deductions not included on the original return.
The IRS also said it is working to determine how many workers affected by the tax change have already filed their tax returns. But seeing as about 40 million Americans received unemployment benefits last year, according to a research paper published last month by The Century Foundation, and the IRS had received 66 million tax returns as of March 13 (just a few days after the stimulus package became law), there are likely many Americans who can expect to have their return recalculated.
More from Money:
Over 1 Million Student Loan Borrowers Just Became Eligible for Pandemic Relief
How to Buy a New Construction Home: A Guide for Beginners
10 Best Pet Insurance Companies of April 2021
Rates are subject to change. All information provided here is accurate as of the publish date.