United Airlines Has a New Way to Handle Overbooked Flights. Is It Good for Passengers?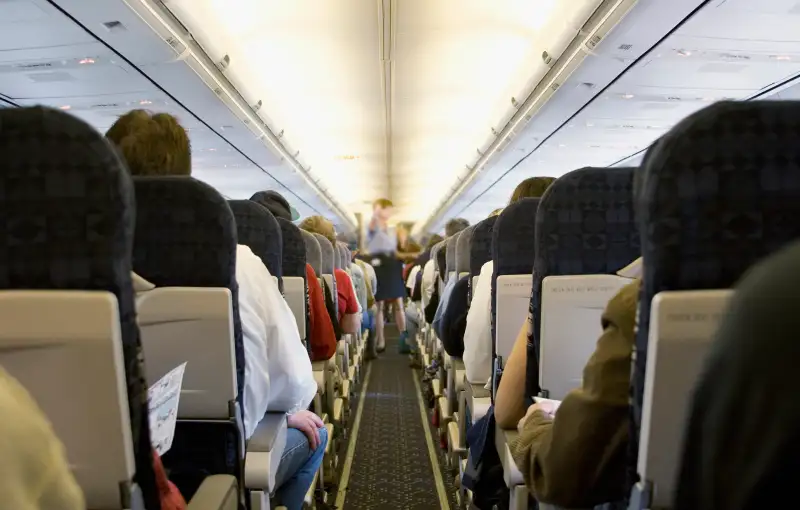 Swell Media—Getty Images/Uppercut RF
United Airlines thinks it might have a solution to its problem with overbooked flights.
The upside for travelers, if the plan works out, is that they could snag a $250 voucher plus a rebooking on a later flight, without having to endure several-hour waits at the airport. And the upside for United is that it could avoid having to bump passengers involuntarily from flights, while boosting profits at the same time.
The new system, as Bloomberg reported this week, is called the Flex-Schedule Program. Passengers who sign up may receive messages up to five days before their flight departs, alerting them that United will offer a $250 voucher if they are willing to give up their seats and hop on a different flight.
United promises that anyone agreeing to the swap will still travel on the same day, and to and from the same airports. They'll even still get an aisle or window seat, if they'd reserved one earlier.
While virtually all airlines struggle with overbookings, United has special reason to try to solve the problem. The carrier was pummeled with criticism after dragging a doctor off an overbooked flight in April, and had to apologize again recently for giving away a child's seat and forcing her to sit in her mom's lap on an overbooked flight from Hawaii.
In theory at least, the new system could help United avoid the last-second scrambles at the airport when they've sold more tickets than there are seats on a plane. It promises a civilized, stress-free alternative to the existing chaotic auctions at the airport gateway, in which airline staffers offer higher and higher levels of compensation for anyone willing to be bumped from an overbooked flight. And we all know things can turn very ugly when no one bites and passengers are bumped against their will from flights.
And if the program works, it could also help United financially. After all, the only reason the airline would ask one passenger to give up a seat is because there is another customer willing to pay top dollar for that seat at the last minute.
What's more, United may be getting off easy by forking over only $250 to a passenger willing to be bumped. A few weeks after the dragged passenger fiasco, United announced changes to its overbooked flights policy, and now allows supervisors to offer up to $10,000 worth of vouchers to passengers who agree to give up their seats.