This City Has the Greatest Income Inequality in the U.S.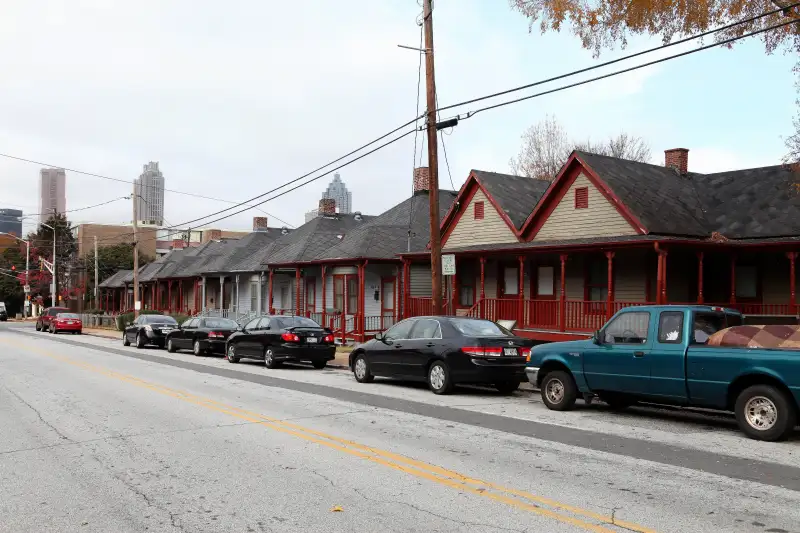 Raymond Boyd—Getty Images
Atlanta now takes the crown as the city with the greatest income disparity in America, surpassing Miami after a two-year reign in the top spot, according to a Bloomberg analysis.
Bloomberg ranked large cities — those with populations of at least 250,000 — based on the Gini coefficient as calculated by the U.S. Census Bureau. The ratio measures the distribution of household income among individuals, reflecting absolute equality at zero and complete inequality with one.
Atlanta rose to the top spot for 2017 after spending the past three years in second place, followed by New Orleans. Philadelphia moved to the No. 3 spot, jumping 17 places in only one year, the sharpest negative move among the top 10 worst cities.
Income inequality worsened the most in St. Petersburg, Florida, which moved up 37 spots from the year-earlier period. Irvine, California, improved the most in terms of ranked positions, moving down 45 spots on the inequality ladder. Chandler, Arizona, was the only new city to join the list after meeting the minimum population requirement to be included. More than half of all cities on the list showed a tightening among the income brackets.
Atlanta has been building to the top spot, making it far from unexpected, said Alan Berube, senior fellow and director of the Brookings Institution's Metropolitan Policy Program. The home of several Fortune 500 companies, including Delta Air Lines Inc. and Coca-Cola Co., the city boasts extreme wealth, with many executives earning top-dollar salaries.
At the same time, many individuals work low-paying jobs in the hospitality and retail sector. The city's poverty rate sits at 24 percent — or nearly one in four people, according to the U.S. Census Bureau.
Creating new jobs and improving the skill level of workers will help address these income gaps over time, according to Daron Acemoglu, economics professor at the Massachusetts Institute of Technology who specializes in economic inequality.
"A lot of cities have been adversely affected because industries they specialize in have been hard hit by either automation, robots or globalization," Acemoglu said. "That has had most of the negative affects on the lower-skill workers."
About 18 percent of households in Atlanta earn $150,000 a year or more, compared with 9.3 percent of households who make less than $10,000 annually.
"Every city has some of these economic extremes. Atlanta just has them in spades," Berube said. "At the high end, it looks like one of the most successful American cities, like a San Francisco or a New York or a Washington. But at its low end, one of America's poor cities."
In the No. 2 New Orleans, more than 9.1 percent earn $150,000 or more, while 15.1 percent earn less than $10,000.
In Philadelphia, 8.2 percent earn $150,000 or more while 19.5 percent earn incomes at the bottom.
"Philadelphia is gentrifying right now. It was a poorer and struggling city for quite a long time, and now, there are more high-paying jobs and more amenities in and around the center," Berube said. "Vast amounts of North Philadelphia still have high levels of unemployment."