Used Cars Are Finally Getting Cheaper — and Even Lower Prices Are Coming Soon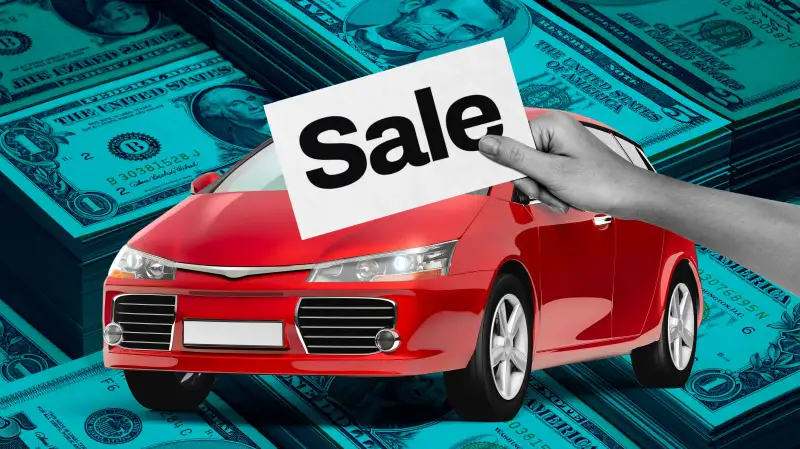 The good news for consumers is that used car prices are declining and experts expect the trend to continue in 2023. Unfortunately, the drop won't come close to wiping out the massive surge in values that stretched from the spring of 2020 to the beginning of last year.
Prices for used cars and trucks are down 8.8% in the past year and fell by 2.5% from November to December, according to the December consumer price index (CPI). The CPI for all items, meanwhile, was up 6.5% on an annual basis and fell 0.1% from November to December, which was in line with most expectations and shows a steady decrease in inflation.
High auto loan interest rates, which reached an average of 10% for used vehicles at the end of 2022, have been zapping buyer demand for cars.
And, yes, used car prices are getting cheaper. The average list price for used vehicles was $27,077 at the end of December, down from $27,760 in December 2021, according to Cox Automotive, a research and consulting firm.
Further interest rate hikes from the Federal Reserve in 2023 will likely depress demand for used vehicles, according to Jonathan Smoke, chief economist at Cox Automotive. Cox expects interest rates to peak in the spring, after which point the market could start to get hotter again.
Used car values are forecasted to decline in the first half of the year with fewer buyers in the market, but demand could pick back up in the second half of the year if auto loan interest rates normalize, according to Cox.
As the Fed has raised rates to combat inflation, it's become much harder for Americans to commit to monthly payments for new and used vehicle purchases. The impacts to the automobile industry have been severe, especially on the used side.
"For more than six months now, we've been dealing with the abnormal situation that good news, like a strong employment report, is bad news for the vehicle market, as it means the Fed will push rates even higher," Smoke said on a recent call with members of the industry.
Used car prices will likely drop in 2023
The used vehicle market is particularly sensitive to rate hikes because buyers tend to have less income than new car customers. When you have less money to begin with, it's harder to stomach additional interest costs.
What's more, auto loan interest rates are typically higher for used purchases than new ones, so the impact of the Fed's rate hikes are more pronounced in the used arena.
As auto loan interest rates increased last year, the declines in used purchases were steepest among lower income customers, which contributed to an estimated 10% yearly decline in used retail sales, according to Cox. Another factor bringing down the number of used sales is improving new vehicle supply, which takes some consumer demand away from used autos.
Wholesale used vehicle values, which are based on the prices dealers pay at auctions, were down a record 14.9% last year, according to the Manheim Used Vehicle Value Index. Cox Automotive forecasts that values will decrease again this year by 4.3%. Their report doesn't predict retail prices, but retail prices usually follow the trajectory of wholesale prices, with a slight delay.
While the downward trend in used values is significant, it's important to note that used vehicle values increased by a whopping 88% during the pandemic, according to the index. Cox's experts also say the current downtrend could reverse relatively soon, depending on how the Fed moves forward.
"By mid year, demand should start to stabilize and improve as lower prices create more affordable buying opportunities and interest rates stop increasing, causing monthly payments to become more attainable as prices come down," Smoke says.
While wholesale values and retail used car prices have declined in recent months, new vehicle prices keep moving higher and setting new records. The average price of a new vehicle increased to $49,507 in December, up $927 from the previous record set in November, according to Kelley Blue Book.
More from Money:
The Share of Car Owners Making $1,000 Monthly Payments Just Hit a Record High