H&M's Very Un-American Vacation Policy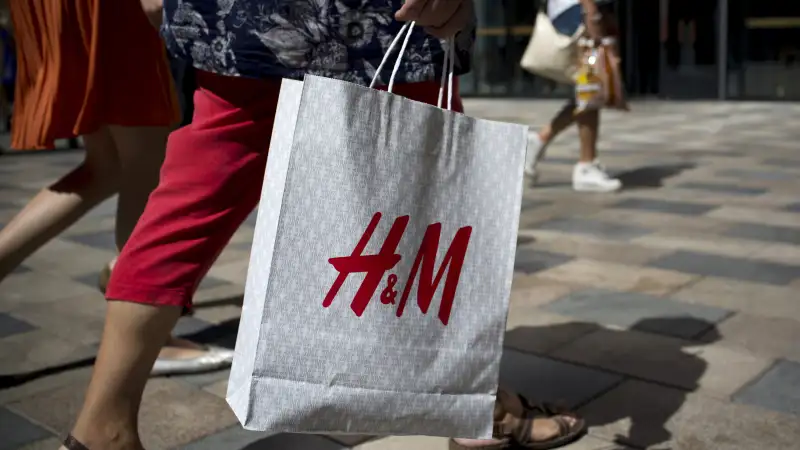 Fast-fashion retail giant H&M launched its first national recruiting campaign on Thursday, hoping to attract thousands of new employees to help it open 61 U.S. stores this year. The bait the company is using to net these new workers: a higher-than-minimum-wage salary and distinctly non-American benefits package.
While the hourly pay—about $12 for full-time employees— is more in line with that of its retail competitors, it's the vacation policy that betray's H&M's roots as a European company. Full-time employees start with up to three weeks of paid vacation per year, with the opportunity to earn up to five weeks' vacation, plus seven paid sick days and six paid holidays, and your birthday off.
Unlike European countries, which require employers to give workers at least 20 days of paid vacation each year, "the U.S. is the only advanced economy in the world that does not guarantee its workers paid vacation," according to a report by the Center for Economic and Policy Research.
Austria and Portugal, for example, legally require employers to give workers 22 days of paid vacation time and 13 paid holidays. Sweden, the birthplace of H&M, offers 25 days, and Australia and New Zealand both grant at least 20 vacation days per year to their citizens.
Some countries go even further—France gives its citizens 30 paid vacation days and one holiday, while the United Kingdom mandates 28 days for its workers. Even our close neighbor Canada grants every worker 10 paid vacation days and 9 paid holidays.
If you include legally mandated paid holidays, the gap between the U.S. and the rest of the world becomes even more pronounced. Most of the wealthiest nations guarantee at least six paid calendar holidays per year. The U.S. and Japan alone offer none.
The average private sector worker in the United States receives 10 days of paid vacation and six paid holidays per year. Nearly 25% of U.S. workers have no paid vacation or paid holidays at all.
Only half of low-wage workers have any paid vacation, compared with 90% of high wage workers. Those low-wage workers who do receive vacation benefits typically get nine paid vacation days each year, vs. 16 days for high-wage workers. If you compare across all workers, the average for low-wage workers drops to four days and 14 days for high-wage workers.
So while it's great that individual companies like H&M have decided to offer employees more competitive compensation packages, perhaps it's time for the U.S. as a whole to join our economic peers and give workers a much-needed paid break.