Here's How Much Money Vegetarians Save Each Year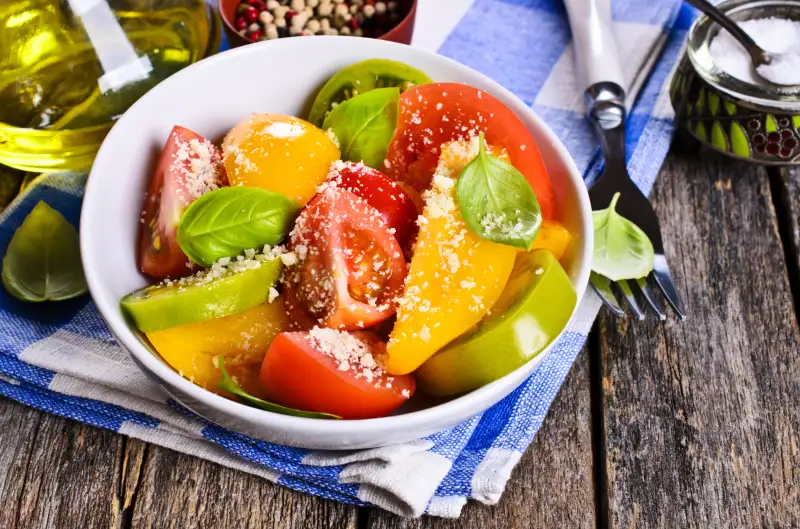 zia_shusha—Getty Images/iStockphoto
It turns out skipping animal protein doesn't just add years to your life: New research suggests vegetarians can save at least $750 more than meat-eaters per year.
The study, recently published in the Journal of Hunger & Environmental Nutrition, calculated those savings by comparing government-recommended weekly meal plans (which include meat) with comparable seven-day plant-based meal plans. For example, while the government plan suggests Hawaiian pizza for dinner on Day 6, the vegetarian diet recommends a recipe for Southwest lasagna.
Prices for all recipe ingredients were based on the cheapest brands available at grocery chain Stop & Shop, and both plans totaled 2,000 calories per day.
Specifically, the U.S. Department of Agriculture-recommended plans cost an extra $14.36 per week, while the vegetarian diet had about 25 more servings of vegetables, 14 more servings of whole grains, and eight more servings of fruit per week.
The vegetarian meals didn't just cost less and include more nutrition—they also maintained that $750 discount even while including splurges like olive oil in lieu of the cheaper canola oil used in the government recipes.
Now, if you're trying to build muscle, you might see downsides to the vegetarian diet. Both meal plans had more than 50 grams of protein daily (the recommended intake for someone weighing 165 pounds), but the meatless diet had less: 60 grams versus 96 in the government plan.
Read More: This Grocery Store Will Give You a Free Uber Ride Home if You Spend $50