Consumer Reports Says Volkswagen Should Pay Diesel Owners More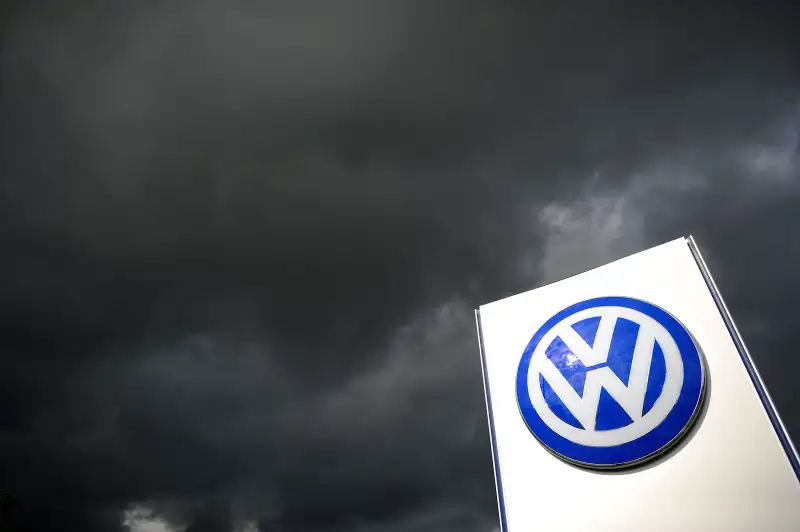 Alexander Koerner—Getty Images
Influential U.S. magazine Consumer Reports urged the Justice Department to hike compensation to 475,000 owners of polluting Volkswagen diesel vehicles and allow owners who opt for a fix to reconsider.
In comments filed on Friday on the proposed agreement, the magazine said the buyback offer undervalues retail prices and urged the use of values that "would lead to buyback offers forconsumers that would be at least several hundred dollars higher."
Consumer Reports also wants owners who opt for a fix to be able to change their mind and instead sell the car back to Volkswagen because the car may perform differently once a fix is performed.
The public comment period for the Volkswagen consent decrees ends on Friday. U.S. District Judge Charles Breyer granted preliminary approval on July 26 to the settlement, which includes the largest-ever U.S. automotive buyback offer, and set an Oct. 18 hearing to grant final approval.
Volkswagen agreed to spend up to $10.033 billion on the buyback for 2.0 liter vehicles that emit up to 40 times legally allowable pollution. It has agreed to separate settlements worth $5.3 billion to offset excess polluting, boost clean vehicles and compensate more than 40 U.S. states.
Volkswagen and the U.S. Environmental Protection Agency did not immediately comment.
Consumer Reports said it generally supported the settlement, but urged "regulators to wield robust oversight of Volkswagen to ensure that the company implements its recall, investment, and mitigation programs appropriately" and it called on "federal and state officials to assess tough civil penalties and any appropriate criminal penalties against the company in order to hold it fully accountable."
VW still faces fines for violating the U.S. Clean Air Act and a potential consent decree that would subject it to oversight by an independent monitor, and must resolve the fate of 85,000 3.0 liter polluting vehicles. It also faces new civil suits from New York, Maryland and Massachusetts for violating state environmental laws as well as an ongoing Justice Department criminal investigation.