Here's How Much Wal-Mart Billionaire Alice Walton Wants for Her Horse Ranch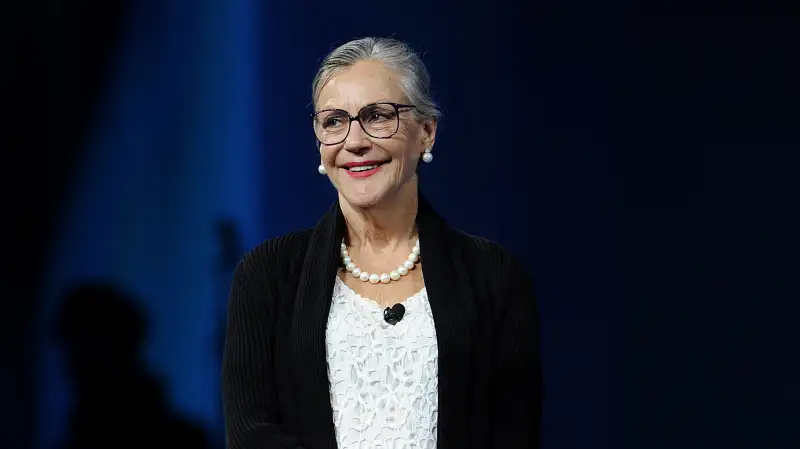 Bloomberg via Getty Images
Billionaire Wal-Mart heiress Alice Walton is looking to have a little more cash in her pocket once she sells the sprawling ranch where she raises cutting horses used in roundups and western riding style competitions.
Walton, 65, is already the richest person in Texas and the eighth wealthiest in the United States, with a net worth of $39.4 billion according to Forbes magazine.
She has put her 1,435-acre ranch Rocking W Ranch along the Brazos River up for sale at under $19.75 million. The property is in Millsap, a town of about 400 people about 45 miles west of Fort Worth.
A herd of about 90 horses, including champion cutting horses and ranch equipment, will be sold at auction later in September.
The daughter of the late Sam Walton, who founded Wal-Mart in 1962, Alice Walton is selling the ranch to concentrate on other priorities, including the four-year-old Crystal Bridges Museum of American Art she founded in Bentonville, Ark., where Wal-Mart is headquartered, according to a statement from Williams Trew, the realty firm handling the sale.
"I loved this business and this way of life," Walton said in a statement. "But it is time for me to pull back and focus on other things that really matter to me."
The Fort Worth area is a hub of cutting horse breeding and competition. Walton has been a leading figure as owner of one of the largest ranches and breeding operations, according to Jim Bret Campbell, executive director of the Fort Worth-based National Cutting Horse Association.
The ranch includes about three-quarters of a mile of Brazos River frontage and a diverse terrain suited to hunting, according to the Williams Trew statement.
A 4,000-square-foot main home overlooks the Brazos River Valley. Guest and staff residences are also included in the sale.
Walton plans to live in a home she owns in Fort Worth, said Terri Jones, marketing manager for Williams Trew.