Walmart Gets Sued for Selling Fake Egyptian Cotton Sheets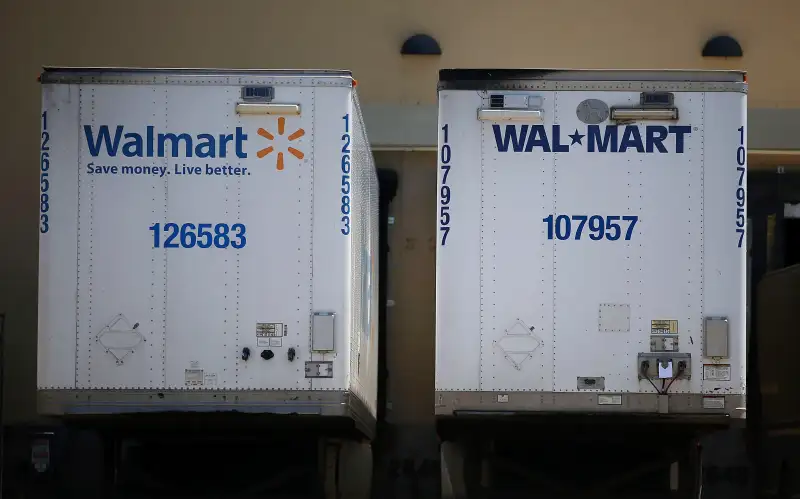 Justin Sullivan—Getty Images
Walmart was sued on Tuesday on behalf of consumers who said the world's largest retailer sold products falsely labeled "100 % Egyptian Cotton" from an Indian textile company for many years after it first became suspicious of their origin.
According to the complaint, Walmart questioned the fiber content of Welspun India Ltd's products as early as 2008, but waited until two months ago to halt sales of its mislabeled Egyptian cotton bed linens, following a similar halt by Target Corp.
The plaintiff, Dorothy Monahan of Michigan, said she overpaid at a Walmart for Better Homes and Gardens bed linens made by Welspun that she thought were made of Egyptian cotton, and therefore higher quality than cheaper bed linens.
She accused Walmart of violating U.S. laws governing textile fiber labeling and advertising, and is seeking damages for everyone who has bought bed linens at Walmart made by Welspun and labeled "100% Egyptian Cotton."
"We plan to vigorously defend the company," a Walmart spokesman said. He said the retailer removed such products after conducting a comprehensive review nearly two months ago and since then has offered customers a full refund.
A lawyer for Monahan did not immediately respond to a request for comment.
Monahan is represented by the law firm Hagens Berman Sobol Shapiro, whose specialties include product liability. Her complaint was filed with the U.S. District Court in Manhattan.
Egyptian cotton typically commands premiums from shoppers because its long cotton fibers contribute to a finer, lighter, softer and more durable fabric.
Although the United States and Australia produce more high-end cotton, the Egyptian product has retained its prestige because of the northeast African country's long history of growing it.
Walmart has also sold Welspun bed linen under the "Canopy" name, and in September called "unacceptable" the Indian company's inability to assure that its products were 100 percent Egyptian cotton.
The Bentonville, Arkansas-based retailer nonetheless decided to work with Welspun to improve quality control and labeling, rather than cut ties.
Other U.S. retailers, including Bed Bath & Beyond and J.C. Penney, also began reviewing their ties to Welspun after Target's announcement.
The case is Monahan v Walmart Stores, U.S. District Court, Southern District of New York, No. 16-08662.