Walmart Steals Amazon Prime Day's Thunder with 30 Days of Fast Free Shipping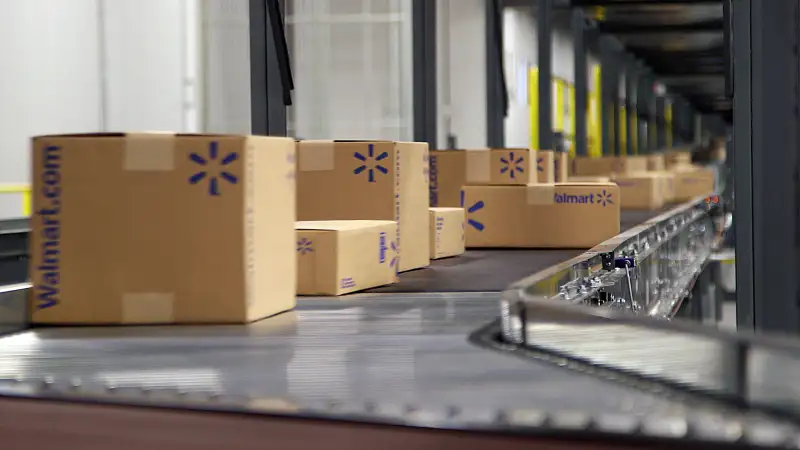 The summertime sales squabbles between the world's largest retailer and the world's largest e-retailer have kicked off yet again—and bargain-hunting shoppers should be the beneficiaries.
Last summer, almost immediately after Amazon announced Prime Day, an epic sales event pumped up as an online Black Friday in July, Walmart jumped into the mix by hyping its own special sales and shipping deals. This summer, before Amazon has even officially announced a 2016 Prime Day date, Walmart is trying to beat Amazon to the punch with a new promotion offering fast, free shipping for 30 days, plus widespread discounts throughout the summer to boot.
On Thursday, Walmart.com president and CEO Fernanda Madeira announced that the company's ShippingPass service, which offers two-day shipping on most Walmart.com purchases, would be free on a trial basis for 30 days for new subscribers. Normally, the service costs $49 a year. Customers who have already paid for ShippingPass automatically get an extra free month thanks to the new promotion.
Shoppers can also look forward to fresh rounds of sales starting this Friday, and—in sharp contrast to Amazon's expected short-lived discounts—Madeira says Walmart's "rollback" deals will stick around for quite some time. "Our rollbacks typically last 90 days or longer while supplies last," he wrote in a blog post. "In the spirit of Independence Day, the prices we'll be offering will be available for anybody: Liberty and Low Prices for All."
The latter line is an obvious swipe at Amazon's Prime Day—when the deals are strictly reserved for Amazon Prime members, who pay $99 a year but also get a free 30-day trial period. It's largely the same line of attack Walmart took last summer, when Walmart said that its alternative to Prime Day sales were a way of "standing up for our customers and everyone else who sees no rhyme or reason for paying a premium to save."
Amazon may have gotten some grief last summer because Prime Day excluded non-Prime members and also because the day felt like a "crappy yard sale" with loads of random, uninteresting deals, but the company probably doesn't care. It heralded the day as a fabulous success with huge sales totals and, even more importantly, tons of new Amazon Prime subscriptions.
Read Next: Here's What Shoppers Can Expect for Amazon Prime Day 2016
People who become Prime subscribers tend to see their spending on Amazon skyrocket, as there's a tendency to stop shopping around and do more thoughtless, one-click buying at Amazon to take advantage of the service's free two-day shipping. So naturally, Amazon has been hell-bent on boosting Prime memberships, which it has accomplished in a variety of ways, including periodic discounting, added perks like free video streaming, and, of course, special events like Prime Day. The result is that Prime memberships have increased by a factor of five from 2013 to 2016, and an estimated 70% of wealthy American households are now Prime members.
So no wonder Walmart is doing whatever it can to steal some attention—and, it hopes, some customers—away from Amazon and its $99-per-year membership service.