Walmart's Trying to Convince Everyone It's About More Than Just Low Prices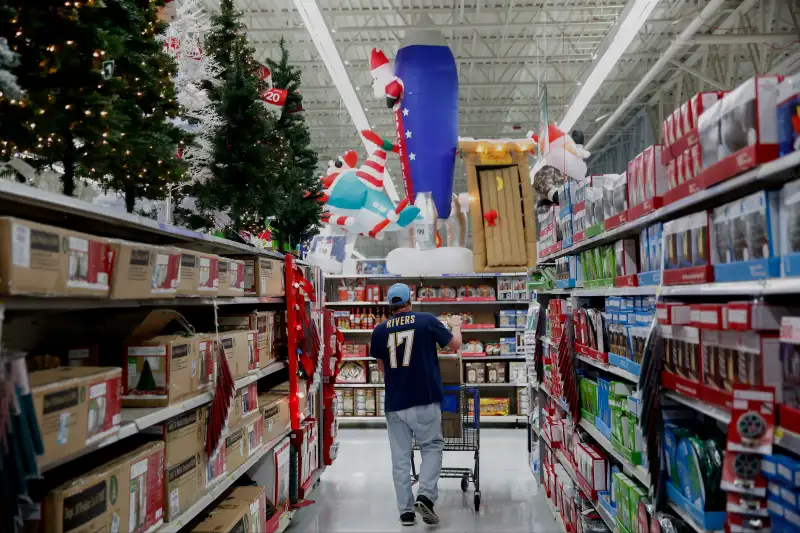 Bloomberg—Bloomberg via Getty Images
As the holiday shopping season approaches, mega-retailer Walmart is doing all sorts of things to convince consumers that the shopping experience at its stores will be better than in years past.
How? Walmart plans to improve its checkout service, bring in selfie booths, and pay its workers better. The bottom line: it's not enough to have cheap prices anymore.
The chain has long gotten a bad rap for its understaffed stores and poorly-trained employees, whose wages have historically been hardly better than those of fast food workers. Even as it became the country's most successful grocery store -- with about 25% of all grocery sales -- it was also rated the worst in terms of customer experience as recently as last year.
Read More: How Walmart Is Surviving the War Against Amazon—and Beating Target
Now its listening to its customers in both practical and quirky ways. In addition to increasing wages for employees, Walmart is staffing each of its 4,500 U.S. stores with "Holiday Helpers" who should decrease checkout times and help shoppers grab forgotten items. Quirk factor? They'll wear Santa hats.
The changes come at the most important time of the year for retail chain. While its sales are up overall and the National Retail Federation expects holiday sales to increase by 3.6% this year, concerns about shoppers buying from Amazon instead means Walmart is under more pressure than ever to up its store experience for shoppers who are willing to brave the holiday crowds.