Walmart Just Launched the Best Instant Pot Deal We've Ever Seen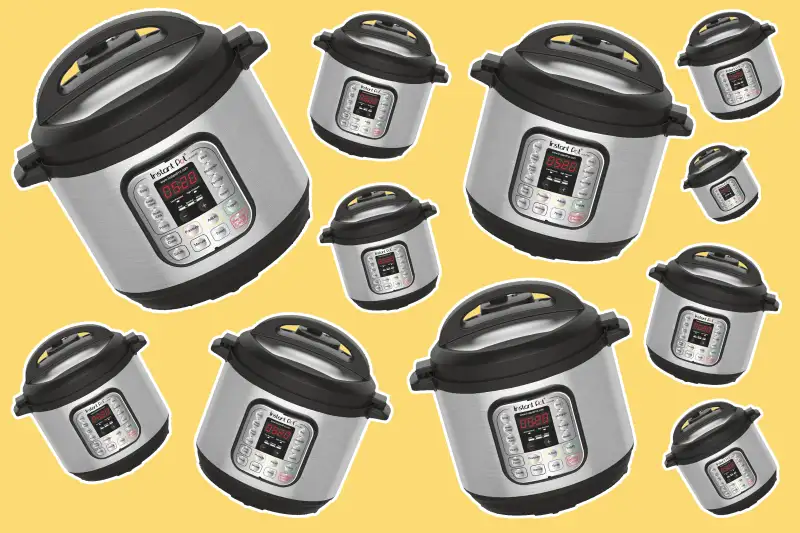 Walmart has arguably the best deal ever on Instant Pots right now.
The six-quart, six-in-one use Instant Pot LUX60 is currently on sale at Walmart for $49. The normal price for this Instant Pot is $79, and the $30 savings represents a discount of nearly 40% off. It's the first time we can recall ever seeing a six-quart Instant Pot on sale for less than $50.
Two-day free shipping is available with the purchase, as it is with most Walmart purchases of $35 or more. There is no need for a membership or a coupon code to get the free shipping deal with Walmart either.
Walmart's Instant Pot deal is cheaper than the recent offers we've seen from Amazon and Sur la Table, though the Instant Pots they had on sale were higher-end models than the one being discounted at Walmart this week.
It can be confusing to try to sort out which Instant Pot is best for you. Amazon's Instant Pot sale for Amazon Prime Day last week featured the Instant Pot DUO60, which has seven functions: pressure cooker, slow cooker, rice cooker, steamer, sauté pan, yogurt maker and warmer. This model is considered by most as the original Instant Pot. It burst onto the scene with a price point of about $100 at the six-quart size, and Amazon had it on sale for only $58.99 last week.
The Instant Pot LUX60 that Walmart has on sale right now for $49 has six functions instead of seven: The one thing that the DUO can do that the LUX cannot is work as a yogurt maker.
So if you don't see yourself making yogurt, and you don't already have an Instant Pot, the Walmart Instant Pot deal could be the perfect match for you. What's more, if you'd rather purchase from Amazon instead of Walmart, Amazon has matched the $49 sale price for the six-quart Instant Pot LUX model.
We've included affiliate links into this article. Click here to learn what those are.