Why Warren Buffett Just Bought Duracell
Money is not a client of any investment adviser featured on this page. The information provided on this page is for educational purposes only and is not intended as investment advice. Money does not offer advisory services.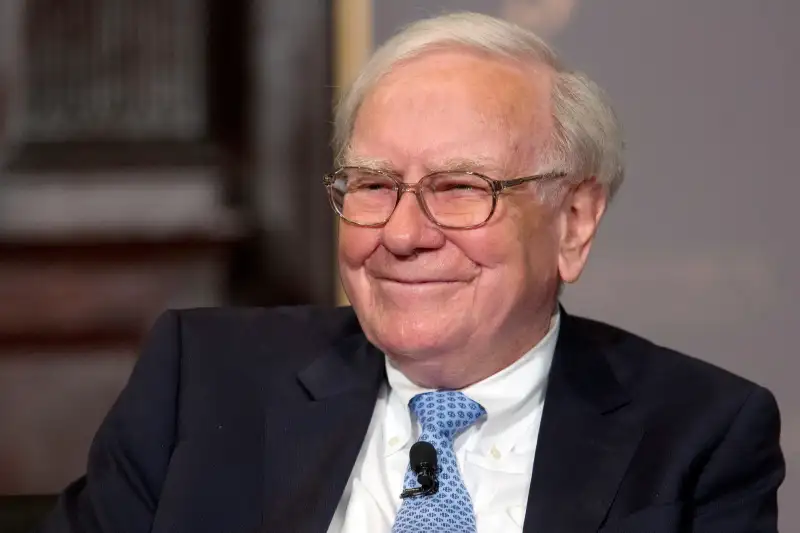 Andrew Harrer—Bloomberg via Getty Images
The last few months have been a busy for Warren Buffett's Berkshire Hathaway and today we learned its buying spree continued.
It was announced this morning Berkshire has come to an agreement with Procter & Gamble to buy battery manufacturer Duracell in exchange for the $4.7 billion worth of Procter & Gamble shares Berkshire held.
The details
At the end of June, Berkshire held roughly 53 million shares of Procter & Gamble worth nearly $4.2 billion, and since then P&G has seen its stock rise by almost 15%, explaining the $4.7 billion price tag.
When P&G released its earnings for the first quarter of fiscal 2015, it also announced that it would be exiting the Duracell business, preferably through the creation of a stand-alone company. At the time of the announcement, P&G's CEO A.G. Lafley said:
Then, P&G noted the reason behind the move was "consistent with its plans to focus and strengthen its brand and category portfolio," and that "its goals in the process of exiting this business are to maximize value to P&G's shareholders and minimize earnings per share dilution."
Today, P&G noted that the $4.7 billion price tag for Duracell would represent an adjusted earnings before interest taxes and depreciation, or EBITDA, of seven-times fiscal year 2014's.
The rationale
So, why would Buffett make such a move?
First, as highlighted by many news outlets like Bloomberg, similar to Berkshire's previous deals in acquiring an energy subsidiary from Phillips 66 earlier this year, by exchanging P&G stock for the entirety of Duracell, Berkshire will be able to abstain from paying any capital gains taxes as if the P&G shares had been sold for cash.
Considering that the P&G stake stood on Berkshire's books at a cost basis of just $336 million at the beginning of this year, the tax savings alone are a compelling value proposition for Berkshire Hathaway and its shareholders.
Also, knowing at heart Buffett's always been a proponent of buying businesses at an appropriate price, the fact that the market traded at an 11.5-times EBITDA multiple in January of this year, according to the Stern School of Business at NYU, and the consumer electronics industry traded at nine-times EBITDA, then the $4.7 billion price tag seems more than reasonable.
In last year's letter to Berkshire Hathaway shareholders, Buffett wrote that "more than 50 years ago, Charlie [Munger] told me that it was far better to buy a wonderful business at a fair price than to buy a fair business at a wonderful price."
So, the consideration of the deal must extend beyond just the financial aspects of it. And Buffett's words regarding the deal are quite telling.
In today's announcement Buffett said:
It is of note that Buffett mentioned the Duracell brand first. One of my favorite Buffett quotes is:
And how is this applicable to Duracell?
Consider for a moment in its ranking of the Best Global Brands in 2014, Interbrand estimated that the brand value of Duracell stood at $4.9 billion, ahead of MasterCard ($4.8 billion) and narrowly trailing both Chevrolet and Ralph Lauren.
Said differently, Buffett paid less for Duracell -- the company -- than what one company estimated its brand value alone is worth.
Also, it isn't just the Duracell brand that is compelling, but its business, too. P&G noted in its annual report that Duracell maintains over 25% of the global battery market share. And Interbrand noted in its report on the company:
Clearly, the company isn't afraid of innovation, and it is responding to changing demands and desires of consumers.
The charge to the bottom line
We don't know the details of how Duracell will fit in the massive empire that Berkshire Hathaway has become. But there is one thing we do know -- to the delight of Berkshire's shareholders -- all signs indicate that Buffett has once again found another wonderful business at a fair price.
Patrick Morris owns shares of Berkshire Hathaway. The Motley Fool recommends Berkshire Hathaway and Procter & Gamble. The Motley Fool owns shares of Berkshire Hathaway. Try any of our Foolish newsletter services free for 30 days. We Fools may not all hold the same opinions, but we all believe that considering a diverse range of insights makes us better investors. The Motley Fool has a disclosure policy.