Warren Buffett Says He May Have Made This Investing Mistake
Money is not a client of any investment adviser featured on this page. The information provided on this page is for educational purposes only and is not intended as investment advice. Money does not offer advisory services.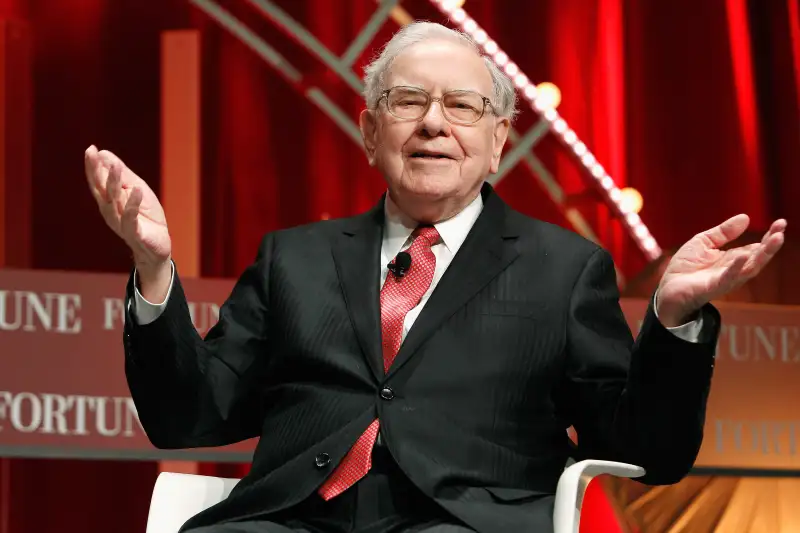 Paul Morigi—2015 Getty Images
Warren Buffett, chairman and chief executive of Berkshire Hathaway, told CNBC on Monday the firm's ownership of IBM shares could prove a mistake and that he was buying more U.S. stocks overall since the end of last year.
"We've owned stocks that we've lost money in," said Buffett, the world's third-richest person. "If I'm wrong, you sell them out and take a big loss. We've done that on a few occasions with stocks and bonds over the years."
Berkshire, which held an 8.59% stake in IBM as of Dec. 31, 2015, said in an annual shareholder letter on Saturday that it planned to keep that stake despite a $2.6-billion paper loss at the end of last year.
Buffett told the cable television network he did not think he was wrong for owning IBM shares so far, but said it "could be" a mistake.
He said he has been wrong before, noting Berkshire's investment in troubled British grocer Tesco, which he characterized as a "huge mistake" in 2014.
"I bought Tesco, it went down, and it kept going down, and I was wrong about the company," Buffett said on Monday. Berkshire no longer has a stake in the supermarket chain.
Business was a bit "softer in many places" than he had anticipated four or five months ago, Buffett said, adding that in general, stocks would advance over time.
"We have bought more stocks since the end of the year," he said.
He did not know what the consequences of sustained low interest rates globally would be, but they made all assets more valuable, Buffett said.
Buffett, who is backing Democratic candidate Hillary Clinton in the 2016 U.S. presidential election, said he had been surprised by the election season and "amazed" by Republican party developments, stating: "This takes the cake."
Buffett criticized Democratic candidate Bernie Sanders, saying he has "a tendency to demonize institutions."
He weighed in on a privacy fight between Apple and the U.S. government, saying privacy should trump security in smaller cases, but security should trump privacy in major cases.
"If there is something major, something that the Attorney General or the head of the FBI would be willing to sign and go to a judge on and say, 'we need this information and we need it now,' I would be willing to trust that official," he said.
Buffett said he was a "little surprised" by Berkshire's roughly $396 million investment in pipeline operator Kinder Morgan [time stock symbol=KMI], and that it was the decision of one of Berkshire's top portfolio managers who each run $9 billion, a reference to Todd Combs and Ted Weschler.
Berkshire's Kinder Morgan stake was revealed earlier this month in a U.S. Securities and Exchange Commission filing for the fourth quarter.
Buffett said Berkshire would likely not own Dow Chemical's common stock, but that he liked the company's preferred shares.
He also said he hoped Britain would remain in the European Union and avoid a "Brexit."