Why Warren Buffett Is Paying $32.3 Billion for This Aerospace Parts Maker
Money is not a client of any investment adviser featured on this page. The information provided on this page is for educational purposes only and is not intended as investment advice. Money does not offer advisory services.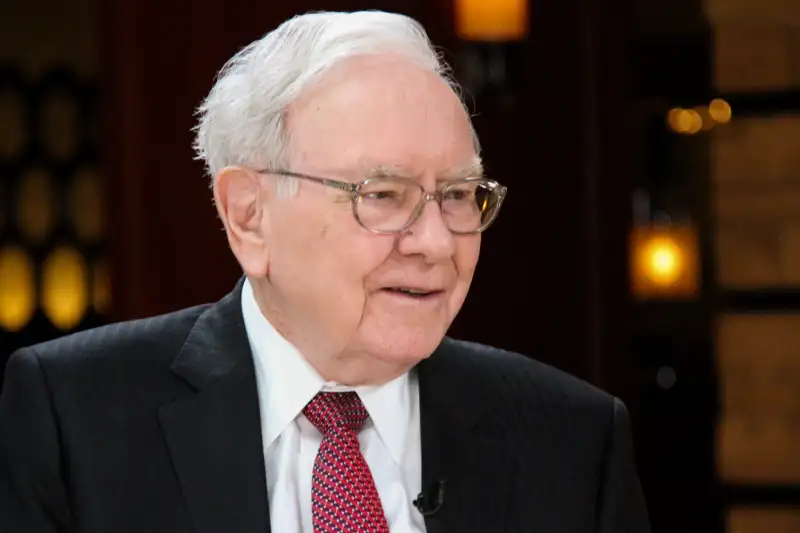 CNBC—NBCU Photo Bank via Getty Images
Warren Buffett is paying a hefty price for the biggest acquisition of his career, now that his Berkshire Hathaway has agreed to buy Precision Castparts in a merger valuing the maker of aerospace and other parts at $32.3 billion.
The purchase extends Berkshire's transformation from a company largely dependent on insurance businesses into one resembling the broader U.S. economy, including a railroad, several industrial companies, utilities, a car dealership and consumer goods businesses.
It also joins several recent Buffett forays into unglamorous sectors, including a big stake in what is now Kraft Heinz and the pending takeover of the Duracell battery business from Procter & Gamble .
"I'm not crazy about paying $30 billion for a $1.5 billion earnings stream of a cyclical company supplying airplane makers," said Jeff Matthews, a principal at hedge fund Ram Partners and author of a book about Buffett. "I'd keep the $30 billion and wait for the next crisis."
Read Next: Warren Buffett's 25 Secrets to Success
Buffett, known for buying undervalued and often unloved companies, acknowledged the high price.
"In terms of price-earnings multiple going in, this is right there at the top," he told CNBC television.
Berkshire is paying $235 per share for Precision Castparts, which represents a 21.2% premium over Friday's closing price, and 18 times projected profit over a 12-month period.
The purchase eclipses Berkshire's $26.5 billion takeover in 2010 of the 77.4% of the Burlington Northern Santa Fe railroad that it did not already own. Including assumed debt, Precision Castparts is valued at $37.2 billion.
Read Next: Inside Warren Buffett's Brain
In morning trading, Precision Castparts shares rose $36.96, or 19.1%, to $230.84. Berkshire's Class A shares fell $2,562.76, or 1.2%, to $212,900.
'Credit to Todd Combs'
The purchase shows how hard it is to move the needle at Omaha, Nebraska-based Berkshire, whose own stock has lagged the Standard & Poor's 500 in the last five years and which on Friday posted quarterly operating profit well below analyst forecasts.
Adding Precision Castparts would boost Berkshire's overall profit by only about 8%.
It would also give Berkshire ownership of 10 companies that standing alone would be big enough to join the Fortune 500, plus 26.9 percent of Kraft Heinz Co.
Berkshire previously owned a 3% stake in Precision Castparts, which one of Buffett's investment managers, Todd Combs, began amassing in 2012.
"You've got to give credit to Todd Combs for this deal," said Buffett, who turns 85 on August 30. He has run Berkshire since 1965.
Precision Castparts generates 70% of sales by making nuts, bolts and other fittings for the aerospace industry, where booming commercial aircraft demand has led Airbus Group SE and Boeing to boost production.
But the company also makes parts for the energy industry, which has struggled as oil prices have fallen by more than half over the last year.
Prior to Monday, Precision Castparts' shares had fallen 20% in 2015, and the purchase price is below the shares' 52-week high of $249.05 set last September.
"Although the takeout price looks a little low to us, we doubt if PCP's shareholders will say no to Warren Buffett," RBC Capital Markets analyst Robert Stallard wrote.
Cash Hoard
Precision Castparts would become a unit of Berkshire, keeping its name and management as well as its headquarters in Portland, Oregon.
"We see a unique alignment between Warren's management and investment philosophy and how we manage PCC for the long term," Chief Executive Mark Donegan said in a statement.
Buffett said Berkshire would use about $23 billion of its own cash to finance the purchase, and borrow the rest.
While that would leave Berkshire with more than $40 billion of cash, twice the cushion Buffett wants, Buffett said it would be at least a year before Berkshire could pursue another "elephant" size transaction.
Kraft Heinz has proven among his most successful so far, as Buffett transformed a $9.5 billion investment in the former H.J. Heinz Co into a Kraft Heinz stake worth roughly $25.5 billion.
Precision Castparts would join several industrial companies that Buffett has bought in the last decade, including toolmaker Iscar, parts maker Marmon, and chemicals company Lubrizol.
The merger is expected to close in the first quarter of 2016. Credit Suisse and the law firms Cravath, Swaine & Moore and Stoel Rives advised Precision Castparts. The law firm Munger, Tolles & Olson advised Berkshire.
--Additional reporting by Jennifer Ablan, Greg Roumeliotis and Mike Stone in New York
You Might Also Like:
Investing Advice from Warren Buffett's Right-Hand Man