The Warriors Spilled Almost $200,000 in Champagne During the Postgame Celebration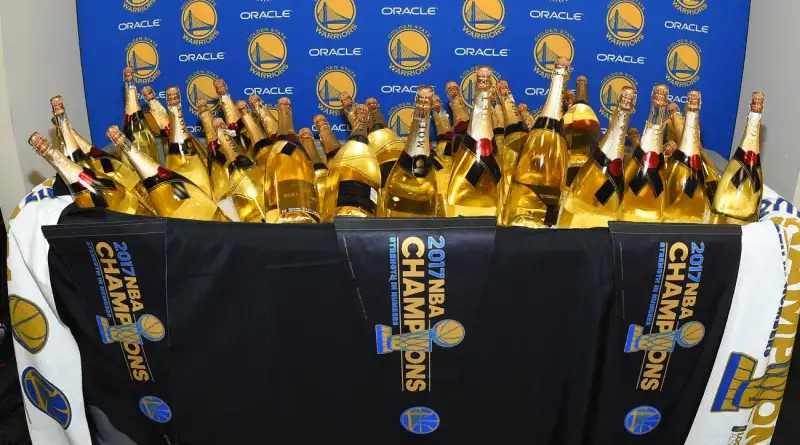 That champagne you saw the Warriors spraying all over their locker room during their post-championship celebration? That wasn't the cheap stuff.
Even though most of it ended up on the floor, the Warriors shelled out the big bucks to get some real high-quality bubbly. To be precise, they had 150 Moët Impérial Golden Luminous Magnum Bottles that run $1,200 per, according to ESPN's Darren Rovell. That works out to $180,000 (assuming Moët didn't comp them the bottles in exchange for the publicity).
• 'I'm Ready': The Text That Started The Warriors' Dynasty
Here's what they wound up doing with most of those bottles.
The players did drink at least some of it, though. Or, in the case of Kevin Durant, drink a little too much of it.
Good thing Joe Lacob is a billionaire.