5 Ways Self-Doubt Is Holding You Back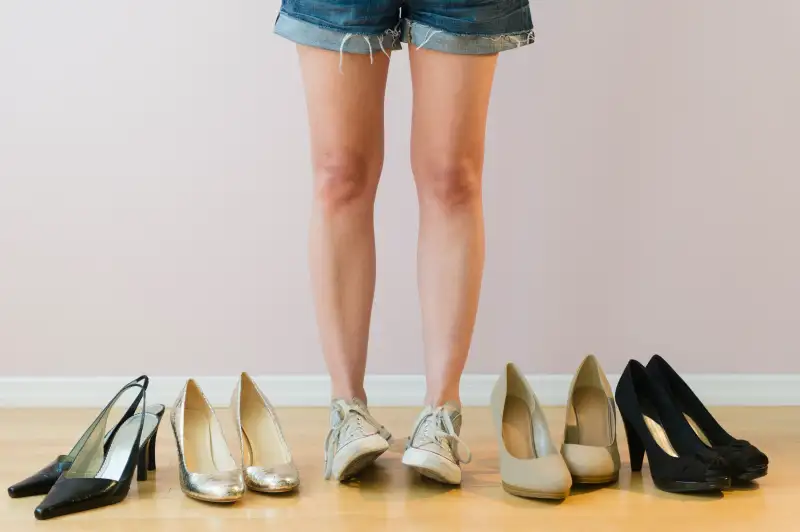 You likely know when you're suffering from a brief crisis of confidence (like when you're speaking in front of an audience). But self-doubt has a sneaky side, too, showing up in your actions and affecting your life in ways you may not know were connected to your self-esteem. Here are five surprising ways insecurity might be sabotaging your life — and simple ways to drum up confidence.
You Buy Into 'Retail Therapy'
Do you whip out the plastic to buy expensive items as a way to make yourself feel better? This might be caused by core feelings of self-doubt, according to studies by Ohio State psychology researchers. When study authors primed subjects to feel insecure by having them memorize words like "doubtful" and "uncertain," the participants tended to have more materialistic needs.
So before you make your next impulsive purchase, take a moment to think about what may be making you feel vulnerable. Facing that will help you more than a new a pair of riding boots ever could.
You Put Things Off Until the Last Minute
Scrambling to finish projects that you've had lots of time to complete? Chances are, your tendency to procrastinate masks deeper struggles with self-doubt, according to a study by Joseph Ferrari of DePaul University. When you don't start that assignment early, you're demonstrating self-defeating behavior related to low self-esteem. And when you leave things to the last minute, you risk turning in a subpar product — which, of course, only makes you less likely to achieve your goals, says Ferrari.
Instead of letting insecurity set your schedule, take control and make a daily calendar. Break out every project into smaller tasks that you can accomplish something every day without feeling overwhelmed or incapable.
Read next: 4 Traits That Financially Secure People All Share
You're Super Judgmental
If you size up others or find it hard to warm up to new people who seem different, you're revealing a lot more about your low self-esteem than your sense of selectivity. When you're not feeling too happy with yourself, prejudice against those you think are different rears its ugly head, found UC Davis researcher Jeffrey Sherman. Call it a defense mechanism or a way to compensate for your own opinion of yourself, but these judgments only mask deep feelings of self-doubt.
When you notice you're about to sabotage a possible friendship with harsh judgments or a dismissive attitude, check yourself and try a new approach: getting to know the other person.
You're Really Into Yourself
When you walk into a room, do you immediately think you're the smartest? The most stylish? The coolest? Dig deeper into where these feelings of superiority come from and you're likely to find that you've been hiding insecurities in all those departments.
When Western Carolina University and Oakland University researchers delved into the mindsets of 71 female subjects to determine if their attitudes were authentic, they discovered that the ones with "high levels of narcissism" genuinely "may not actually feel as good about themselves as they often claim."
One science-backed way to boost your core confidence without putting others down is to join new organizations and clubs — perhaps ones that you don't have much experience in. This simple act has been found to drive up your real self-esteem, and you won't risk alienating people with your above-it-all attitude.
You're Not Paid What You're Worth
Ask Linda Babcock, professor of economics at Carnegie Mellon University and author of Women Don't Ask, why men ask for raises four times as often as women. She'll say it comes down to women's lack of knowledge of their worth. "Women often don't know the market value of their work," she says. "Women report salary expectations between 3 and 32 percent lower than those of men for the same jobs." It's a confidence issue that's costing you big-time.
Want to find out what you really deserve? Take a quiz on Payscale.com and follow up with our salary negotiation guide. Then go get 'em.
Read next: Why Everyone Hates Job Performance Rankings
More From DailyWorth: