Wells Fargo Agrees to Pay $50M to Settle Racketeering Lawsuit
Money is not a client of any investment adviser featured on this page. The information provided on this page is for educational purposes only and is not intended as investment advice. Money does not offer advisory services.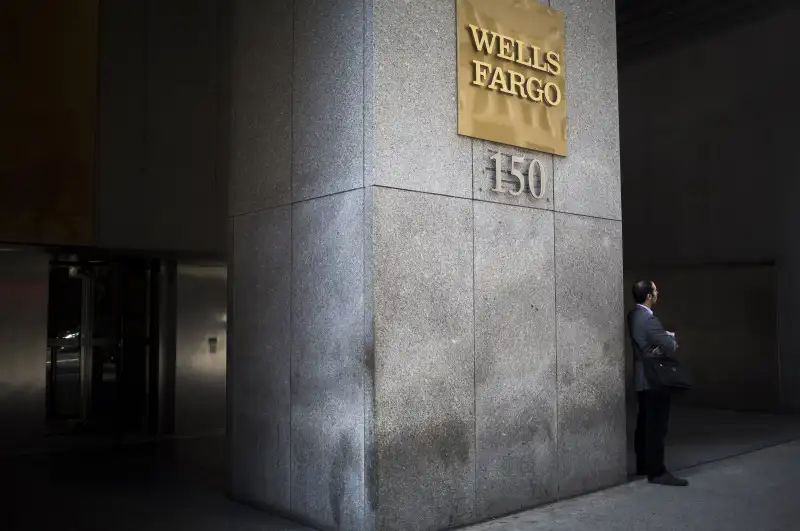 Bloomberg via Getty Images
Wells Fargo has agreed to pay $50 million to settle a racketeering lawsuit accusing it of overcharging hundreds of thousands of homeowners for appraisals ordered after they defaulted on their mortgage loans.
The proposed settlement, which requires court approval, was disclosed in a filing on Friday in an Oakland, California federal court. If approved, it will resolve nationwide claims that Wells Fargo charged much more than it paid for third-party appraisals, exploiting borrowers who could least afford it and driving them further into default.
Wells Fargo's settlement of the lawsuit comes as the bank is still recoiling from a scandal over sales targets that drove employees to create unauthorized accounts for customers. Multiple lawsuits over those practices are pending.
Spokesman Tom Goyda said Wells Fargo believes its appraisal practices were proper and disagreed with the lawsuit's claims but settled to avoid further litigation.
Plaintiffs' lawyer Roland Tellis said: "We're very pleased to have negotiated a settlement that achieves our litigation goals."
About 250,000 homeowners are covered by the proposed deal, he said.
Mortgage agreements allow banks to charge homeowners for the appraisals if they default on their mortgage loans, but Wells Fargo added large mark-ups to the amounts its third-party vendors charged, the 2012 lawsuit said.
Wells Fargo typically charged $95 to $125 for the type of expedited appraisal at issue, when the actual cost was $50 or less, the complaint said. The charges added hundreds or thousands of dollars to borrower's mortgage loans over time, the lawsuit said.
Customers did not know they had been victimized because the charges were described on statements with cryptic labels such as "other charges," the lawsuit said.
The plaintiffs had sought triple damages under the U.S. Racketeer Influenced and Corrupt Organizations Act. The lawsuit said sending invoices and statements with the fraudulently concealed fees constituted mail and wire fraud sufficient to allege racketeering.
In court filings, lawyers for Wells had called those claims "far-fetched." The U.S. Office of the Comptroller of the Currency and courts have recognized that fees similar to Wells Fargo's can include a profit margin, the lawyers said.
The case is: Bias et al v Wells Fargo & Co, U.S. District Court, California Northern District, no 12-cv-664