What Would You Do With $100,000?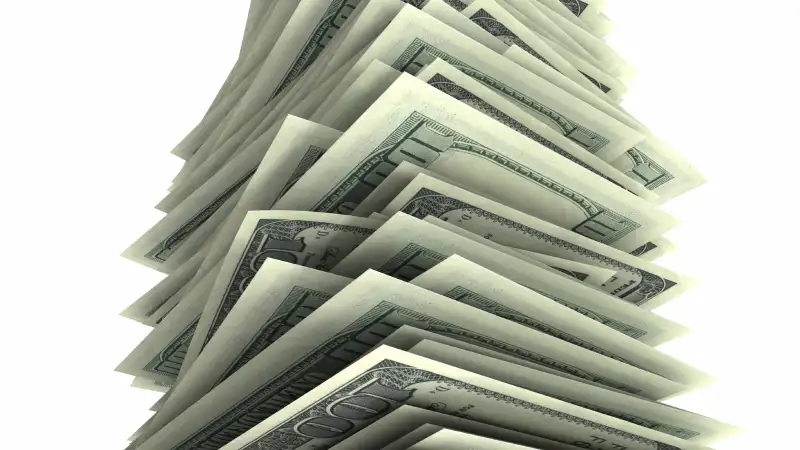 What would you do if you suddenly got $100,000, no strings attached?
It's a hypothetical question for most of us. But for Peter Brooks, it was reality a few years ago.
After the untimely death of an old friend from pancreatic cancer, a lawyer called Brooks and told him there was a check waiting for $107,000, taxes paid.
With $30 trillion set to change hands from one generation to the next over the next 30 years, many others will find themselves in a similar position, according to Accenture .
While some may receive a few trinkets and others millions of dollars, the median inheritance will be between $50,000 and $100,000, according to a survey by Interest.com.
Handling new and unexpected wealth may sound wonderful, but can be a financial challenge. We asked financial experts to assess the decisions of three different beneficiaries:
WELCOME BOOST
For Brooks, a 55-year-old marketing consultant from the San Francisco area, the money significantly improved his quality of life.
At first, he deposited the check into a managed portfolio that his bank recommended. This was just before the market crash in 2008. Frustrated when the portfolio didn't budge, Brooks rolled the money into a certificate of deposit, which turned out to be fortuitous.
"When the market crashed, I thought, wow, I must have a guardian angel," he says.
Brooks decided that real estate was the biggest risk he could stomach, and he found an old Victorian house to buy for himself in nearby Vallejo for $97,000.
Indeed, buying a house is one of the most common financial moves people make with new money, according to Susan Bradley, a financial planner and founder of the Sudden Money Institute, based in Palm Beach Gardens, Fla., who specializes in helping people manage newfound wealth.
"If your inheritance increases your sense of home and safety, that's a really lovely thing to do with it," Bradley says.
Her caveat is that this works only if you're able to handle the upkeep on the house, which Brooks has been able to do just fine.
A SPLURGE (OR TWO)
By contrast, John Kerecz, a 52-year-old environmental engineer in Harrisburg, Pa., went on a spending spree after he inherited about $160,000, plus a broken-down house, when his father died two years ago.
Because his father had his paperwork in order, Kerecz was able to quickly access the cash. He hired a lawyer based on the recommendation of a family friend, got the death certificate, and had a payout from the insurance company within a couple of weeks.
Then he embarked on a series of trips to Europe, Nashville, and New Orleans with his mother, who was in declining health, and eventually spent about $100,000.
What remained went toward a new home for Kerecz and his mother, who now suffers from dementia. He is trying to sell his parents' original home and intends to invest the proceeds from that sale.
"I feel bad that I kind of blew it, but I wanted my mother to enjoy life while she could," he says.
It may seem irresponsible, but using an inheritance to make memories has intrinsic value, says Bradley.
"Sometimes you can meet that purpose without spending $100,000," notes Bradley, who says she would have coached him to take a little more time to figure out how to build those memories with just $60,000.
IN OVER YOUR HEAD
Many inheritors get in even further over their heads, especially if the money comes when they are young.
Richard Rogers, a financial consultant with Stephens Private Client group in Little Rock, Ark., had a client who inherited a significant sum at 25 and insisted on buying an $80,000 car.
"I tried to tell him that if you compound this money for a few years, you can buy a lot nicer car. But you can't tell somebody what to do," Rogers says.
CarmenBelcher could have used that advice, too, when, at 22, she inherited $300,000 out of the blue from her estranged father.
The money came quickly because her name was on his bank accounts and she was listed as the beneficiary of his veteran's benefits.
Belcher responsibly paid off her college loans, then moved from Missouri to New York for a graduate program in journalism. She used what was left to support herself.
Now, eight years later, the money is gone.
She blames that partly on not being savvy about spending in New York, and partly on the money not being invested optimally by a bank adviser in Missouri who first helped her.
"It's unfortunate, when people haven't thought through it and, before you know it, [the money is] gone," says Bill Benjamin, chief executive officer of U.S. Bancorp Investment.
The ideal thing to do is to draw up a financial plan before you start dipping into an inheritance, he says.
While Belcher thinks she is better off than before — she is building a career as a fashion editor in New York — overall, the experience was negative.
"I couldn't appreciate the amount of money," she says. "If this would have happened at an older age, I would have had more knowledge."